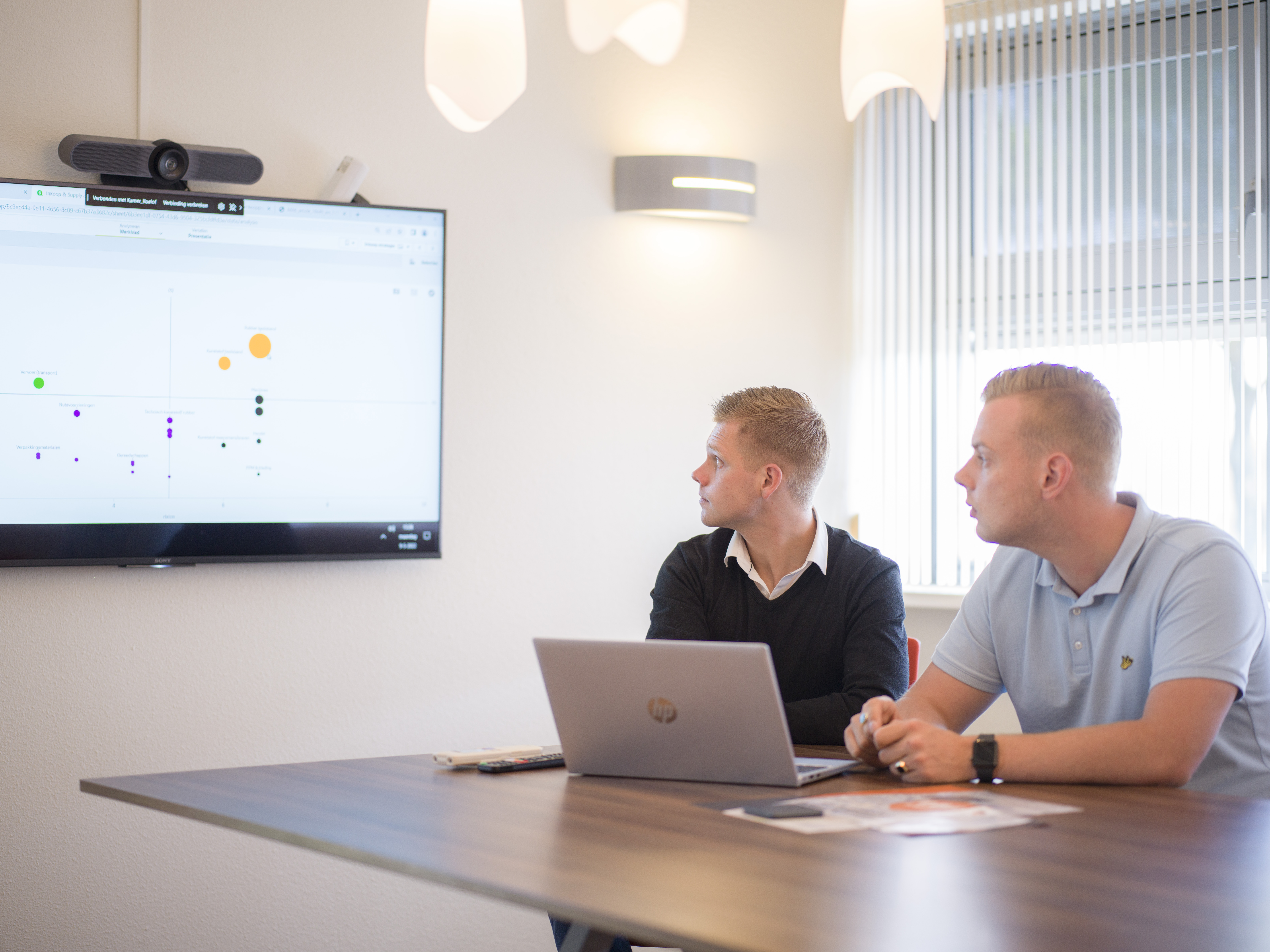 graduate research internship at lbs
Are you looking for a challenging internship where you get to take on a lot of responsibility? Then LBS is looking for you! And are both sides happy with how the internship is going? Then there's a good chance you can stay with us. LBS is always looking for young talent.
Application procedure for an internship
Do you have a good idea for an assignment for one of these disciplines? Or would you like to intern for LBS but haven't come up with a graduation research topic yet? We understand that all too well. We often have multiple assignments on the shelf and we will discuss them with you to find one which is best suited to you.
After you've applied, we do our best to contact you as quickly as possible. If we feel like there's a match, we will invite you to Emmen. From then on, you will take care of everything with your LBS coworker who you interviewed with.

You will have
University of Applied Sciences ('HBO') level thinking, but more importantly: taking HBO-level iniative

Some curiosity and willingness to learn;

Full time availability for 5 months (different availability? Let us know);

In the final stages of your studies at a University of Applied Sciences ('HBO');

The intention to work at LBS after you graduate.

You can
See and create opportunities to bring the team and LBS to a higher level;

Be critical and express your own opinions;

Make an impact with your graduation research;

Work independently as well as in a team.

You'll get
Fun, young, enthusiastic coworkers you can learn from;

Prospects of a permanent job at LBS (many interns went before you!);

Challenges and great support;

Great parties, drinks and a fun, informal vibe. Also important!
these graduate interns stuck around at lbs
And they would like to share their story with you!