About LBS
Our story
We are a young and dynamic company with a family culture. Since the foundation in 1993, we have achieved many successes together with our customers and created a range of high-quality products. We develop unique tailor-made rubber & synthetic conveyor belts with our innovative machine park. These conveyor belts repeatedly support reliable, safe machines and production processes that can meet the demands of tomorrow.
The emphasis is on applications within the recycling, agro and food industries. Within these sectors, we supply to machine factories, end users and service companies. We do this using our quality, knowledge, co-creation and innovation to deliver the best conveyor belts that contribute to sustainable and safe products for our customers.
Complexity makes details more important
Just like the production companies, the development of conveyor belts has continued to evolve. The technical complexity of machines and materials has increased so much in the last decade that choosing the right conveyor belt has become increasingly challenging.
How do you know which one is the best and what are the possibilities?
In a professional production process, the smallest details can significantly influence productivity. How do you select the optimal conveyor belt that works for your production process?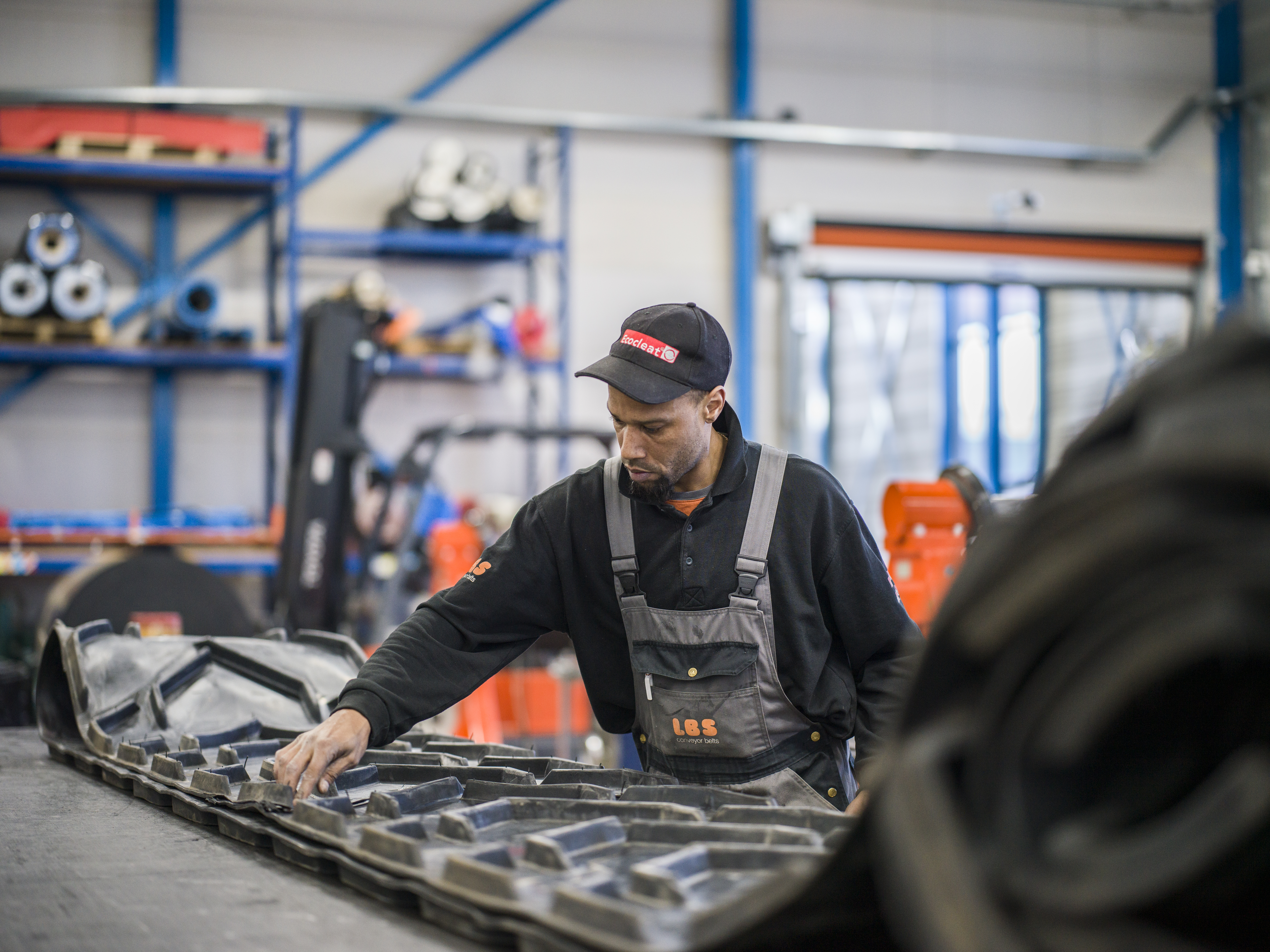 At LBS, making conveyor belts isn't assembly-line work
Obviously, a conveyor belt used for recycling has completely different requirements than one that is used for food.
For LBS, every conveyor belt is different, because every production process is different.
That's why it's important for us to deeply understand the situation of our customers. Only together with our customers are we able to create the best possible conveyor belt.
Attentiveness to the customer and the conveyor belt
Our specialists know the technical complexity of conveyor belts. They combine their knowledge and experience with applications in various industries. They are happy to think along with the customer, even if the solution is completely new.
While focussing strongly on specific details of a particular production process, they look for the best possible solution.
In this way, we create the optimal conveyor belt with our customers which makes a difference in the production performance.