New!
finger cleats
conveyor belts
Optimise your production process with finger conveyor belts.

Whether you want to move delicate goods safely or deal with a humid environment
where efficient moisture removal is essential, a conveyor belt with finger fenders,
also known as finger conveyor belts, offers the perfect solution.

WHAT IS A FINGER cleat CONVEYOR BELT?
Fingerbelts are ingenious accessories for on a plastic conveyor belt that position products accurately and safely. They prevent products from rolling during transport, preventing damage and waste. Designed for handling delicate products, these conveyor belt accessories ensure effective removal of excess moisture, especially in humid environments.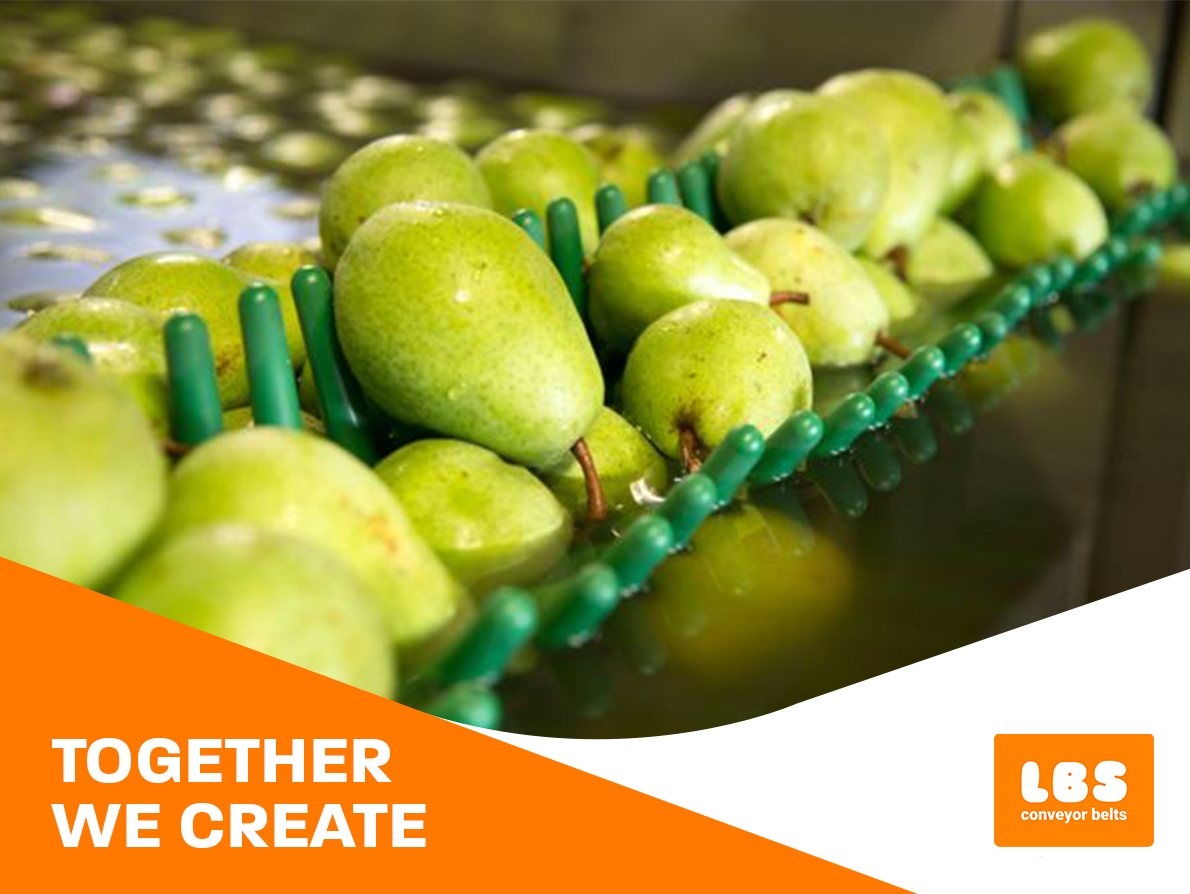 WHAT CAN YOU USE FINGER CLEATS FOR?
The versatility of fingercleats makes them suitable for different applications. You can use them to transport fragile fruit or vegetables, whether dry or washed. Fingers restraints are also the ideal choice for the vertical transport of foods that are sensitive to damage, such as peppers, apples and pears. They are used to safely move these delicate products from A to B.

Moreover, they are indispensable when washing fruit and vegetables. During this process, the produce is fed into a water bath and then further transported with the help of a fingerbelt. The combination of the rotating crate in combination with a finger conveyor belt guarantees even filling of the fruit without bruising it and to maintain the quality of the sorted fruit. They are also widely used for transporting potatoes (box fillers and the like). Also, finger belts are even used to organise floating fruit by using the finger belts as the covering of a roller. They are even used to arrange floating fruit by using the fingers as a covering for a roll.
tHE MULTITUDE OF POSSIBILITIES
Finger cleats come in different shapes, colours and sizes. Although they derive their name from their characteristic shape, they are actually available in a variety of designs. This means that there is always a finger cleats that perfectly suits your specific needs.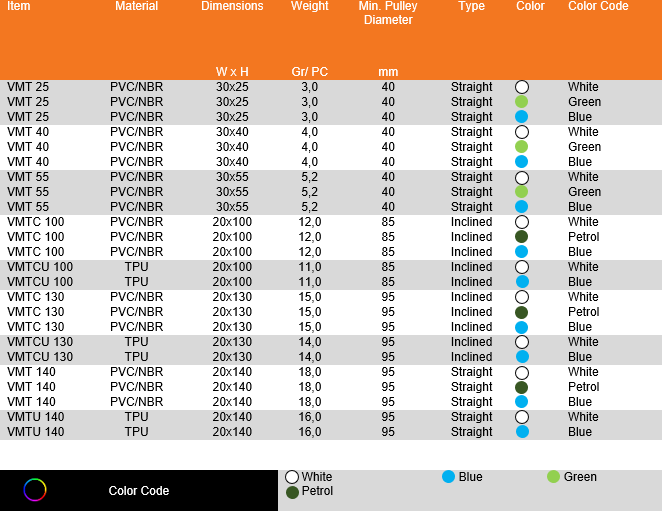 EFFICIENCY ABOVE ALL
At LBS, we use a highly efficient mounting technique for attaching finger cleats to our conveyor belts. Thanks to this special technique, the fingers are firmly and directly attached to the conveyor belt. This not only saves valuable time and money, but also ensures that the fingers are fastened more firmly than with conventional methods. Quality and efficiency go hand in hand at LBS.

DOWNLOAD FOR FREE
OUR NEW BROCHURE
Several factors and issues emerge in the agricultural sector that lead to specific challenges with conveyors. It is crucial to address these challenges effectively, otherwise there is a risk that the conveyor system will not perform optimally within the production process.

Discover our tips in this white paper, based on the experience and knowledge we have gathered from specific issues in the agricultural sector.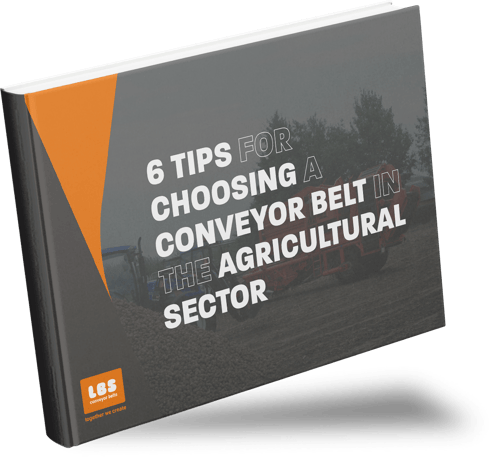 BENEFITS FINGER cleat conveyor belts
CONTACT US TODAY FOR MORE INFORMATION
Would you like to learn more about the benefits of finger rings or our innovative finger ring mounting technology? Then don't hesitate to contact LBS by calling +31 591 668220 or fill in our contact form. We are ready to help you optimise your production process and transport your delicate goods safely. Together, we can take your business to the next level with our advanced finger groove conveyors.
We are happy to develop and innovate with you!
Together we create.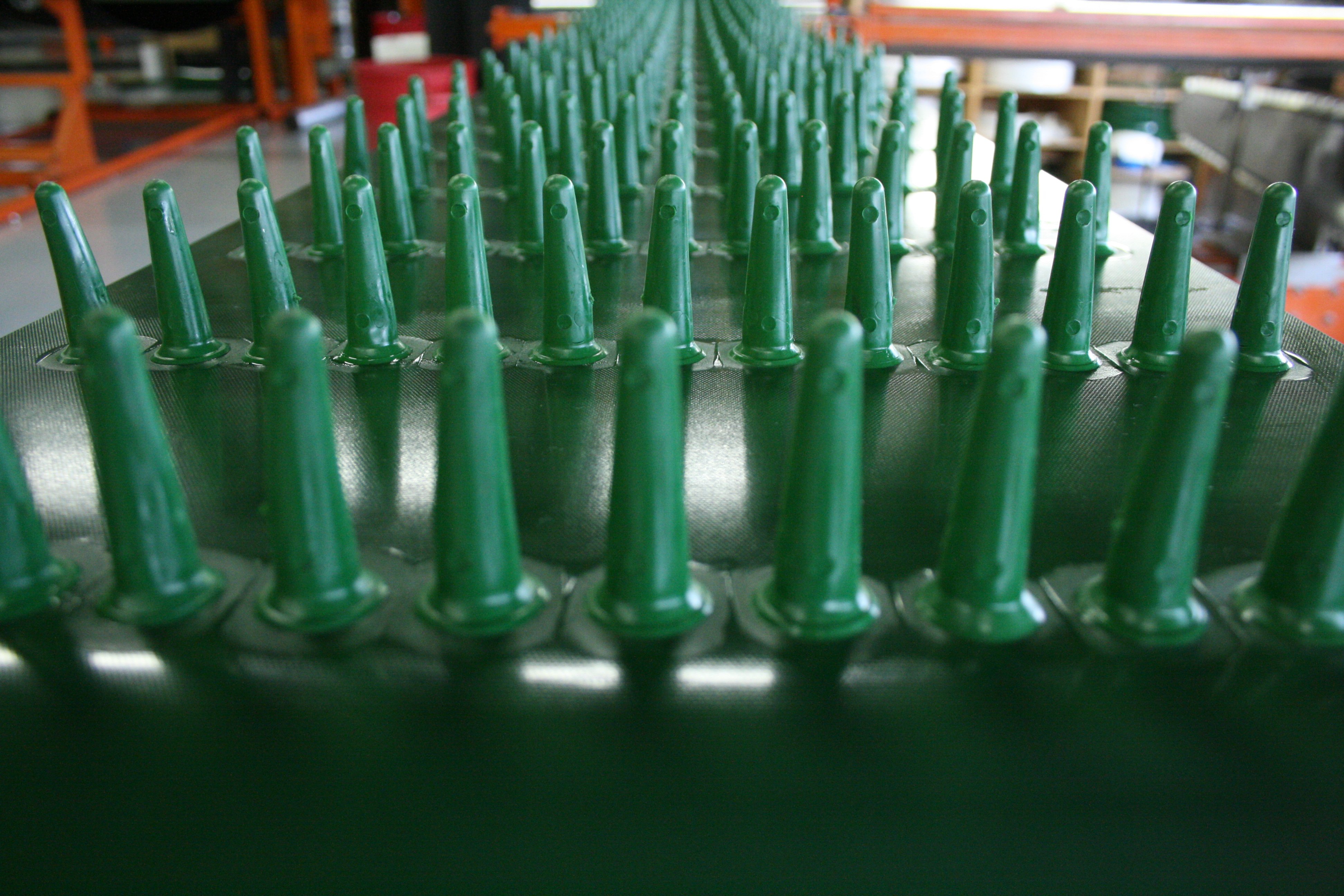 When it comes to product variations or special requirements, we as LBS like to think along with you in selecting the right plastic conveyor belt for your machine and process. In doing so, we value quality, stability, reliability and good service. We mainly work according to our own quality standards, which are higher than the standard.
CONTACT US WITHOUT OBLIGATION
Need help selecting the right conveyor belt? Or do you need more information? We are happy to think along with you!