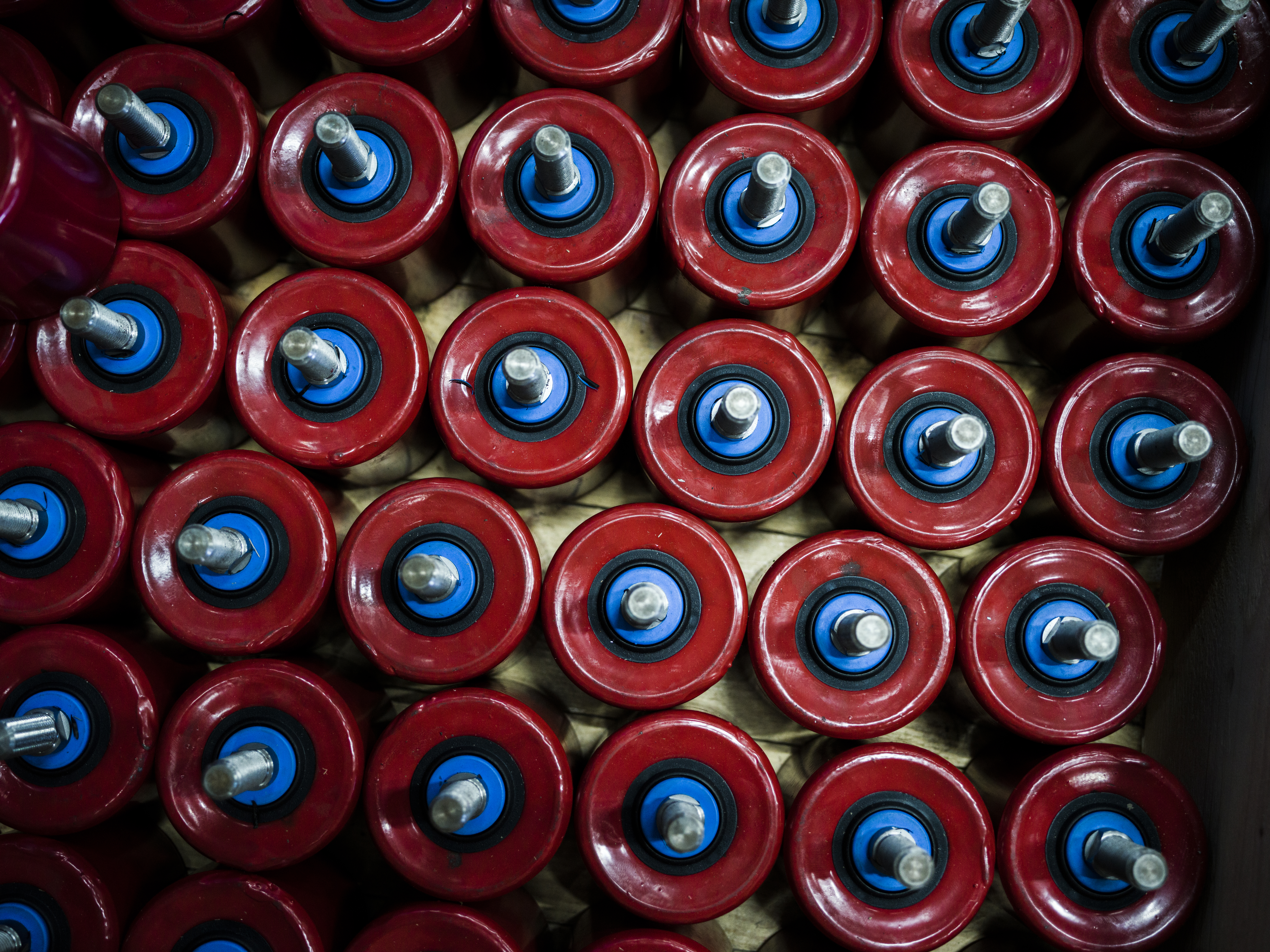 Conveyor belt Components
Practical experience has shown that the "conveyor belt service" doesn't stop at the conveyor belt itself. Good components on which the conveyor belt runs are equally as important. They are essential to the proper functioning of the belt. That's why we also supply various rotating and abrasive components for your transport installation, so that your machine or process can continue to function optimally.
Various categories of components
LBS Conveyor Belts offers a wide range of components for rubber and synthetic conveyor belts. The possibilities that our assortment has to offer:
Idler stations and supporting rollers to support both the synthetic and rubber conveyor belt.

Drive & tail pulleys for rubber. The pulleys ensure that the conveyor belt is guided in the best possible way to prevent misalignment and loss of products. In addition, we provide various coating options:

Mini diamond

Ceramic pulley coating

Drum lagging

Scrapers for the synthetic conveyor belt, optimal for keeping the belt clean. These scrapers are available in the following variants:

Wavy edges for the rubber conveyor belt with fabric reinforcement, including the Aquamator Belt. The Aquamator Belt is a basic Probelt belt suitable for washing out specific minor contaminations that can be found in mineral grains such as sand, grit, gravel and construction debris.

Wavy edges for the synthetic belt

, mainly used in the food industry.

Sealing strips for both the synthetic

and rubber conveyor belt. These sealing strips can be perforated at the customer's request.

Skirt boards

(spill edges) on the side of the conveyor belt to ensure a minimal loss of products for both the rubber and synthetic conveyor belts.

Guide ropes

at the bottom of the belt for the purpose of guiding the rubber and synthetic conveyor belt.
Conveyor belt components per industry
For each industry, the conveyor belt needs different components to function properly. For example, our PIKE head scraper is suitable for the food industry and the Durathane boards are often applied in the building industry. Our Durathane boards, made of polyurethane, are very durable and multifunctional, and they will protect the product or installation against wear and damage for a long time.
More about our conveyor belt components
With our experience and expertise, we can help you to move your machines and processes to another level in a sustainable manner with our conveyor belt components. In doing so, we not only set high standards for our conveyor belts, but also for our conveyor belt components. In addition, we pay attention to ease of use, easy maintenance and tailor-made solutions.
Together we create
Together we aim for the best result. For you and for ourselves. Based on co-creation, we work together towards a sustainable future and growth!
Our products
one stop shop