A magnetic conveyor belt or overbelt magnets are used to remove unwanted metal parts from a material flow in order to obtain an end product that is as pure as possible. The metal parts are filtered out of the material flow with an overbelt magnet.
overbelt magnets for mobile installations
Overbelt Magnets are deployed in machine factories or end users. An Overbelt Magnet separates high volumes of iron or steel (various metals), or ferrous parts, from raw materials quickly and effectively and discharges these metals automatically and continuously. In the case of mobile installations, >90% of the magnetic belt hangs transversely on a flat, profiled or conveyor belt with carriers. This can be either flat or in a trough. The aim is to remove undesirable metal particles for the cleanest possible end product or for further processing so that nothing is damaged on machines further down the line.
An overhead magnet has a drive and reversing drum including a frame. The frame then contains the magnetic core that attracts the material. Near the core, the material is attracted (this is where the forces are strongest). The moment the material reaches the drive or reverse roller using the Hotcleat® flights, the force of the magnetic core decreases to such an extent that, in combination with the belt speed and flights, the material is released. This is then discarded sideways. In this way, the metals are separated from the remaining material.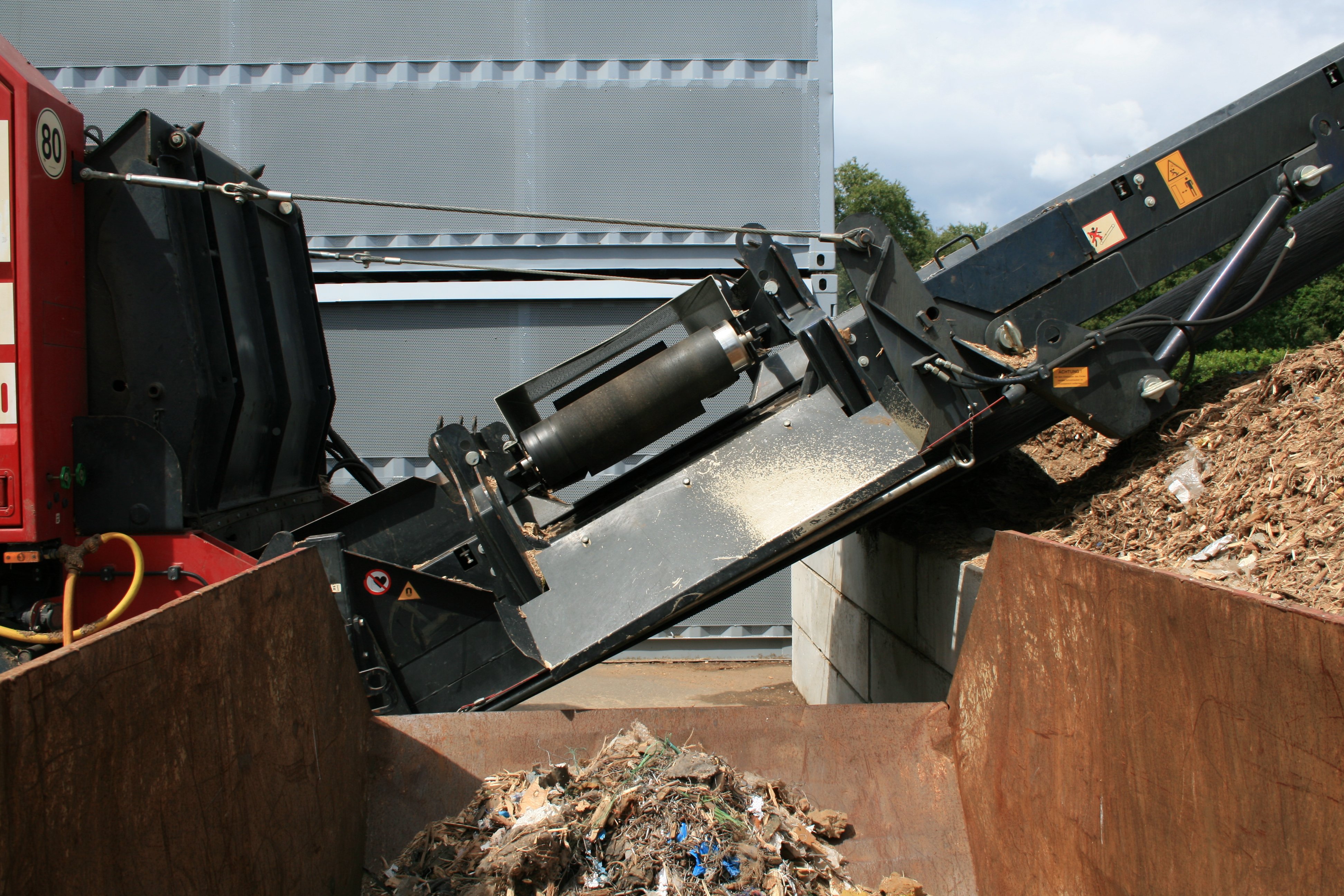 DOWNLOAD WHITEPAPER FOR FREE
Making a conveyor belt is not assembly line work. Nevertheless, manufacturers think they can achieve maximum results with standard solutions. Once the standard solution has been put into use, however, the results turn out to be disappointing. A well-considered choice for a conveyor belt makes the difference for production.

This white paper helps you make an informed choice when designing a conveyor belt.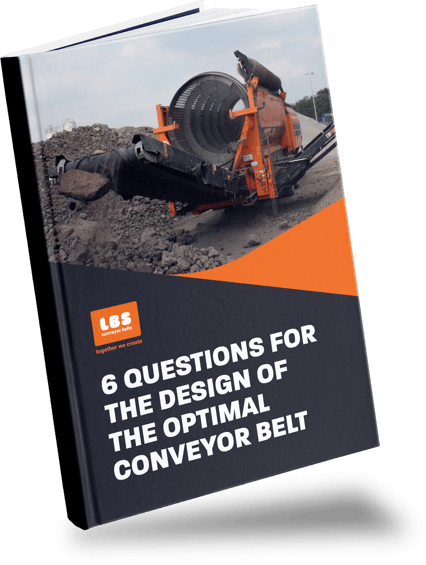 Hotcleat® on a magnetic conveyor belt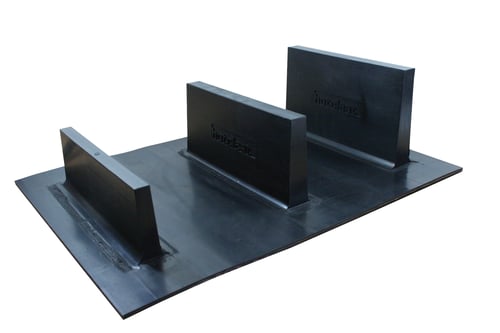 The conveyor belt made of highly abrasion-resistant rubber is fitted with carriers. To ensure that the metal parts are captured properly, our Hotcleat® carriers are hot vulcanised on the Probelt® base belt. It is often the case that too small drum diameters make great demands on a base belt, so not all belts are suitable for a top belt magnet. The right and unique composition of the base belts and technical know-how is important to deal with the often common small drum diameters. There is also a high belt speed which exerts an additional load on the weld, making correct welding techniques and monitoring of this crucial. In addition, our Hotcleat® cleats are made of unique compounds that ensure, for example, tear-resistant and abrasion-resistant cleats. This is also because these are often sharp and abrasive pieces of metal that can quickly damage the belt and cleats when configured incorrectly. The de-icing efficiency of top band magnets ranges from 70% to 90%. This varies depending on the magnet design, product flow and placement. It is a reliable and effective method of separating large quantities of iron. This method of separation prevents also machines from being damaged by larger metal parts.
The technical complexity of overhead magnets for mobile plants is well known to our specialists. We combine our knowledge and experience of applications in various industries from Recycling, Agro and Food. We like to think along with our customers, even if the solution is completely new.
key benefits Hotcleat® magnetic
conveyor

belts for mobile installations
Key Benedits (USP's) Hotcleat® magnetic conveyor belts:
No detached cleats

due to poor bonding of cleats

due to weather / temperature & product influences

Less sensitive to smaller pulley diameters




Limited width cleatbase (vs glued) results in less tension at the pulleys and less power consumption

Improved working life of the cleats

Environmentally friendly




no use of industrial glues needed/neccesary

Cost saving for end-user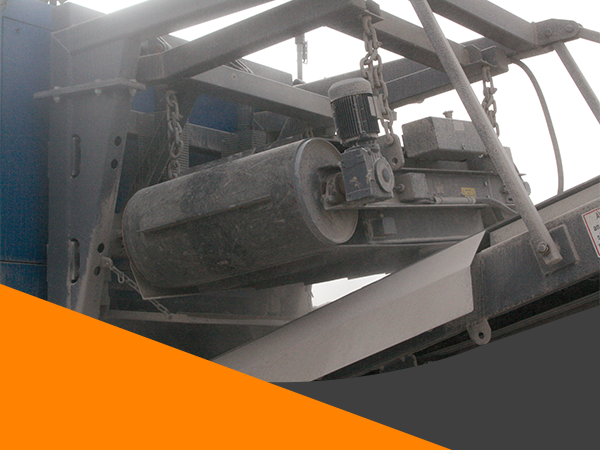 Solutions for mobile installations
Mobile installations offer different solutions:
Pulverising and/or shredding
Screening
Seperation
Transporting
There are several applications for mobile installations:
Composting
Household waste
Wood
Stone & building rubble
Residual waste
Metal
benefits anti-magnetic mechanical fasteners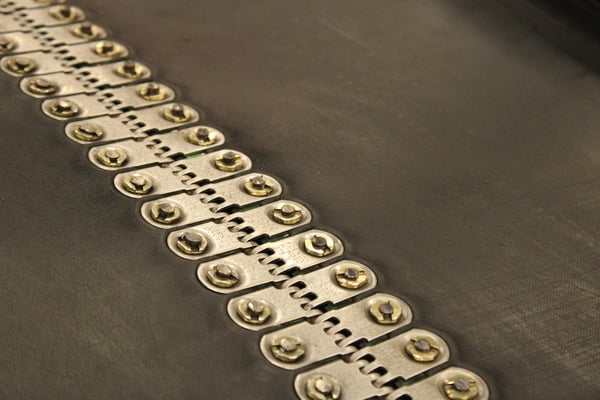 The method of making the conveyor belt for overbelt magnets endless is also an important aspect for the quality of the conveyor belt. What does it mean to choose anti-magnetic mechanical fasteners compared to an endless hot vulcanized joint?
The advantages of these fastener are:
Faster replaceable; this is because the tendon can be removed from the connector quickly and easily. This allows the conveyor belt to come off quickly. By just turning back the span of the drums, the new conveyor belt fits easily around the installation. When the new strap is on it, the tendon can go through the connector and the strap can be tensioned.




Less production loss, this is because the conveyor belt can be replaced quickly and the machine is stopped for a short time.
A major difference between a mechanical fastener and a hot vulcanized weld is that you do not have to disassemble the overbelt magnet (completely or partially) to assemble an endless welded conveyor belt. Especially on location where the right tools are not available.
It is very important to choose a completely anti-magnetic mechanical fastener. This is because otherwise the mechanical fastener can be attracted to the magnet and cause damage to the installation. Additionally small parts can "stick" to the mechnical fastener which can result in a broken mechanical fastener over a period of time due to wear and tear.
request your hotcleat® magnetic conveyor belt
Would you like to request a Hotcleat® magnetic conveyor belt for your mobile installation? We like to think along!