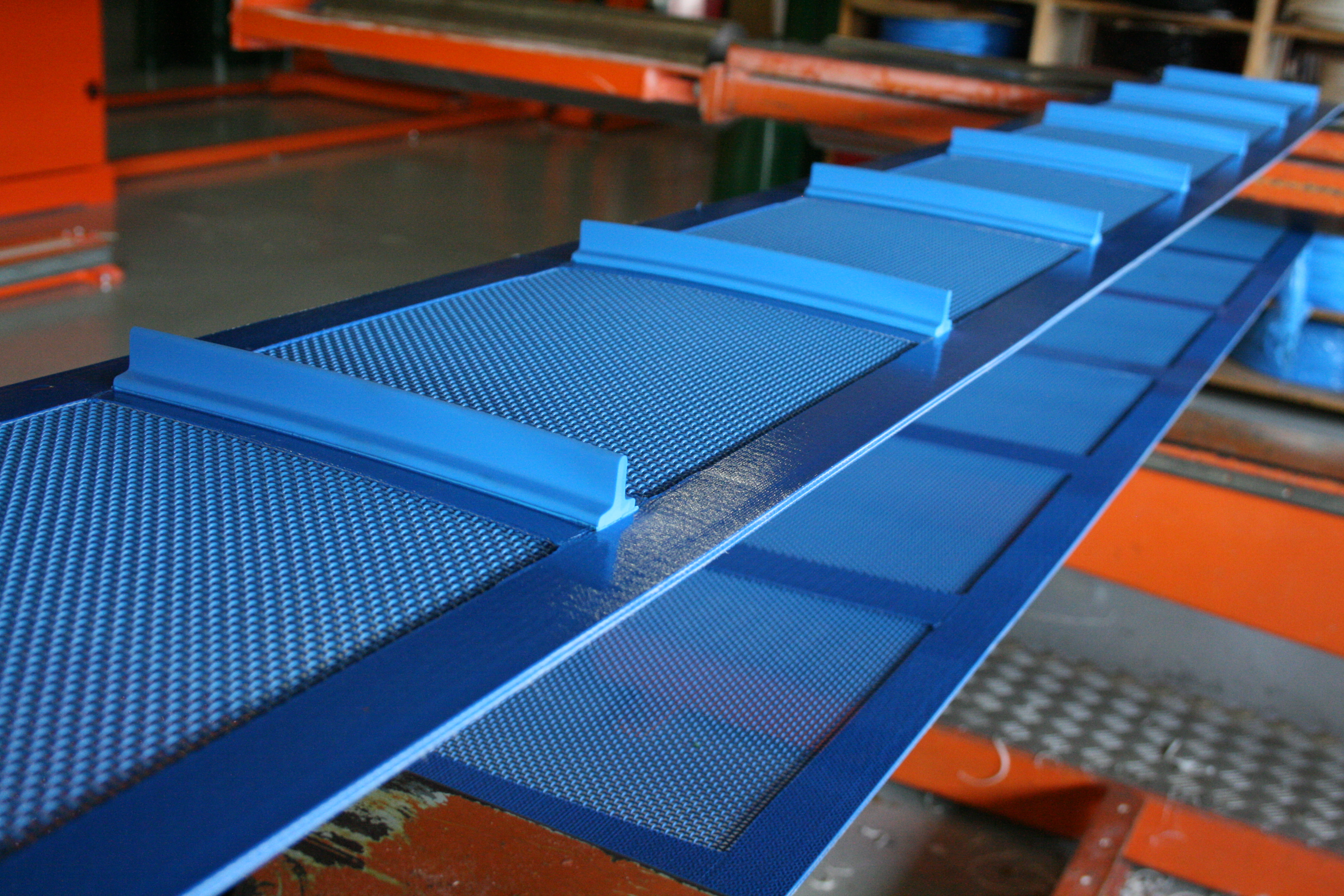 Synthetic gauze belts
Synthetic gauze belts are often used in installations where the rinsing and drying of products and the draining of moisture are important. This type of conveyor belt is therefore often used for transport systems in the agro and food industry. To ensure the optimal execution of this process, high quality requirements are placed on the belts. These requirements are guaranteed due to a long-standing cooperation with suppliers and customers.
The use of synthetic gauze conveyor belts
The gauze conveyor belts are used in various different ways. Applications are:
The rinsing and drying of food products

Processes involving the drying and cooling of products

Runoff and drainage
This means there are numerous possibilities for the various industries:
Washing and drying in fruit and vegetable processing

Washing and drainage in fish processing

Drying in the food industry
synthetic gauze belt

components
When assembling a gauze conveyor belt, there are various possibilities. For example, the conveyor belt can be supplied in various mesh widths (permeabilities mU) and belt widths. Besides that, it's possible to create various finishes, such as with or without carriers. The gauze belts are equipped with a polyester finish, both lateral and on the edges, and they are thermally fixated. With the wide range of carriers, spill edges/skirt boards, wavy edges and guide ropes, the product and manufacturing range is made complete.
EU and FDA certified
LBS places high demands on the synthetic gauze belts. That's why the conveyor belts are able to withstand various bacteria and chemicals. When it comes to hygiene, the belts are highly qualified according to EU and FDA standards. This is achieved due to the long-standing cooperation with various suppliers which ensures that the conveyor belts are of the highest quality.

Would you like to know more about the synthetic gauze belts?
When it comes to product variations or special needs, we are happy to help you select the right gauze belt. In doing so, quality, stability, reliability and good service are of extremely high priority for us. Please contact us to discuss the options.
Together we create!
With our experience and expertise, we are happy to help you move your machines and/or processes to another level in a sustainable manner. We mainly work with our own quality standards, which exceed the norm.
Our products
Discover our products