Our new modular G profile has been developed and engineered for mobile & stationary installations for the recycling industry. The hot vulcanised profiles are fully integrated with each Probelt® base belt using a unique manufacturing process. Loosening of the profiles is thus eliminated.
This new G profile is designed to improve the efficiency and sustainability of the recycling process. The profile has a unique shape to reduce material loss and wear of the conveyor belt. Because the profile is in single V shape, double V shape and triple V shape, the product is better spread over the belt. This ensures a better grip on the material to be transported and therefore less waste. It ensures that the product does not only run centrally over the belt in the middle. The profile ensures that the material on the belt is gradually distributed over the entire belt width. This way the conveyor belt will last longer
APPLICATION OF NEW G-PROFILE
This new G profile is mostly used on mobile or stationary installations in recycling. Here, we see that heavy products such as metals, stones and other sharp materials can be easily transported. As a result, the conveyor belt has a longer service life. Thus, together with the customer, we create the optimum conveyor belt that makes a difference to production performance.
We are happy to develop and innovate with you!
Together we create.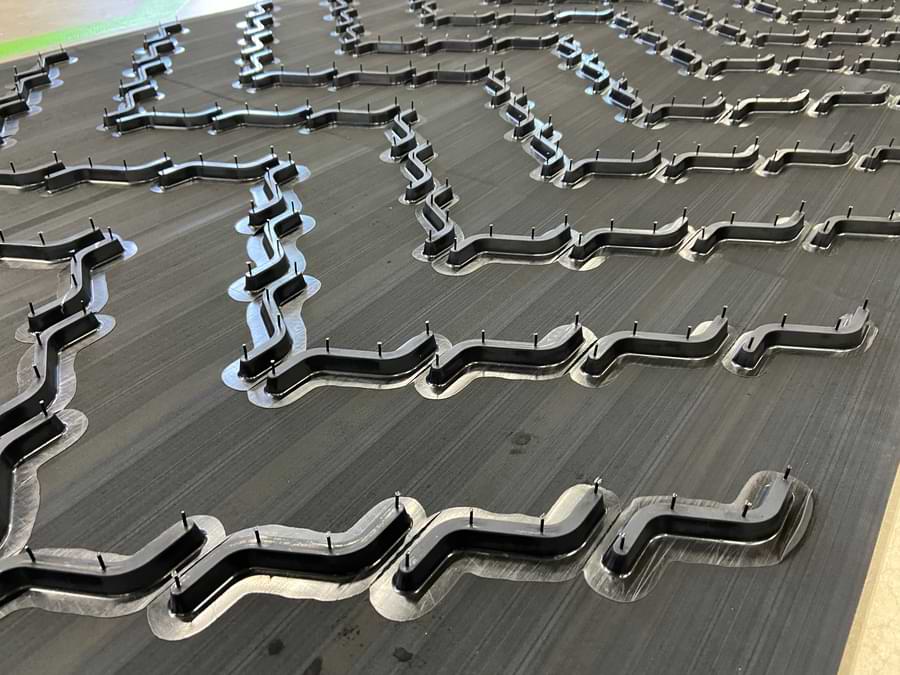 DOWNLOAD OUR NEW BROCHURE for free
The recycling industry plays an important role in reducing waste and promoting sustainability. One of the most important components in the recycling industry are the conveyor belts used to move and sort waste.
Download the brochure and read all about the possibilities of our new G Profile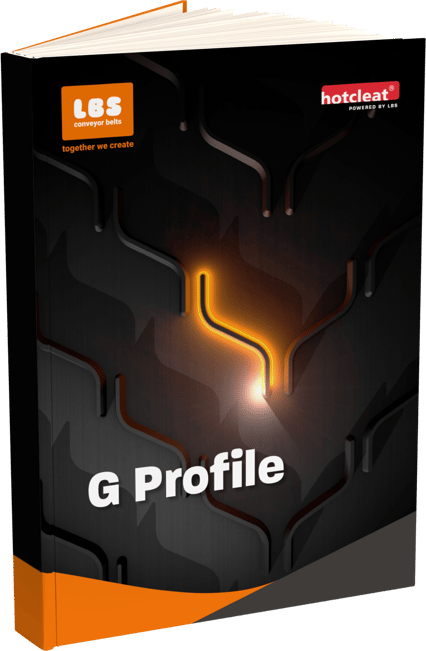 Through these years of experience, we have now gained our knowledge to develop this new
G Profile in such a way that this profile has several advantages:
Pitch shortened from 330 mm to 250 mm for higher capacity.
Double V & Triple V profile for improved product spread and reduced wear.
Up to 2,400 mm belt width!
Improved support return on carrier rollers due to improved profile turnover.
Profile available on numerous belt constructions!.
Together we create, we allow customers to prototype!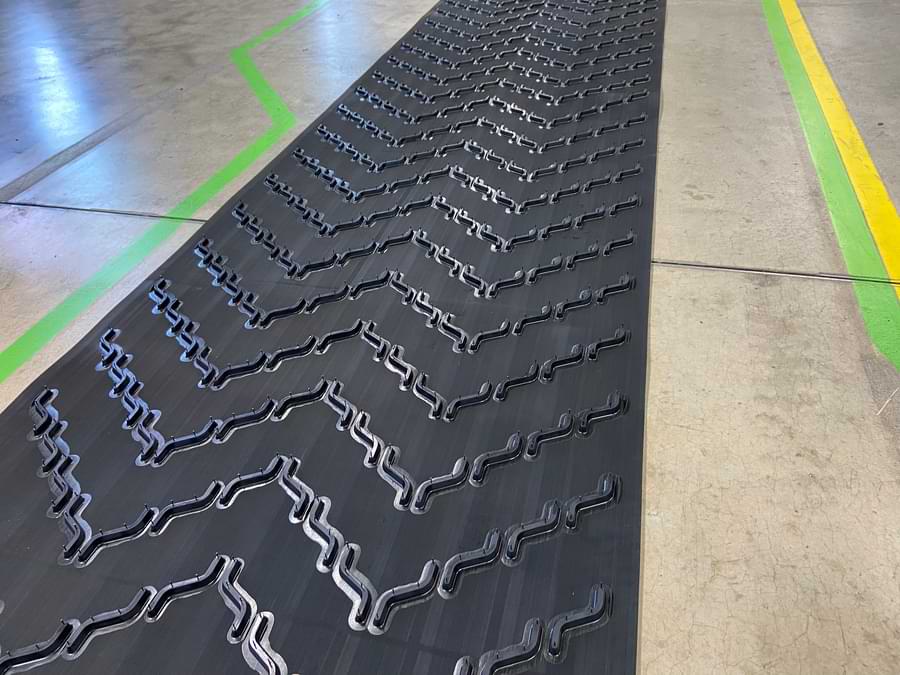 VARIOUS belt CONSTRUCTIONS
Choose your correct profile width and have a Hotcleat® longitudinal edge added for spillage if required.

You can request profile sketches of any width from our sales team without obligation.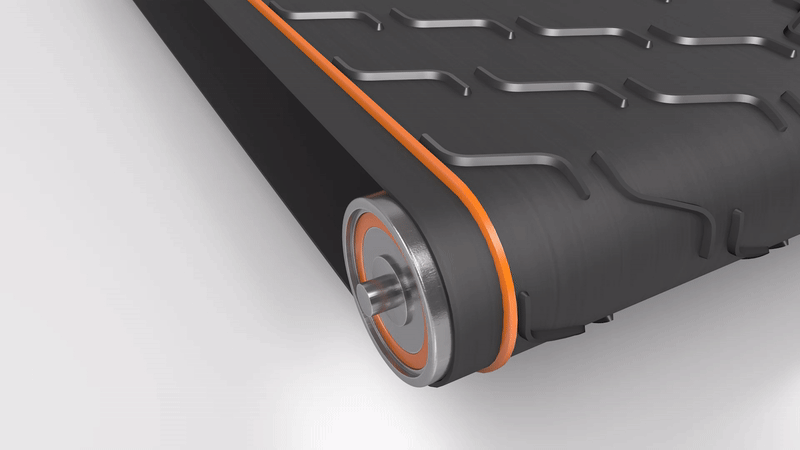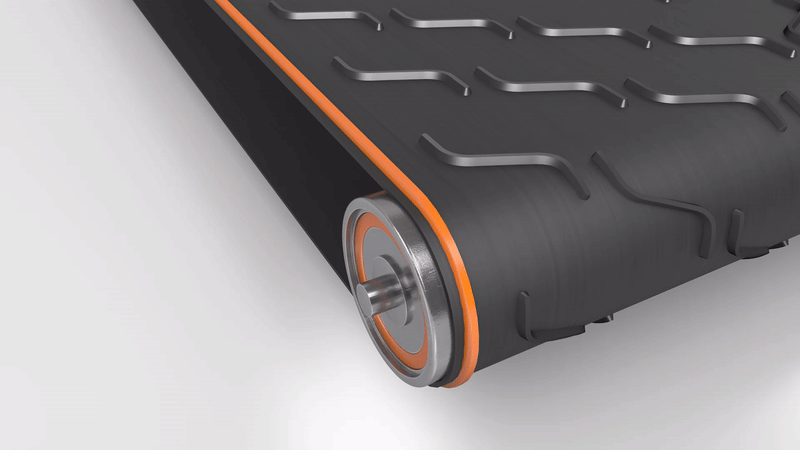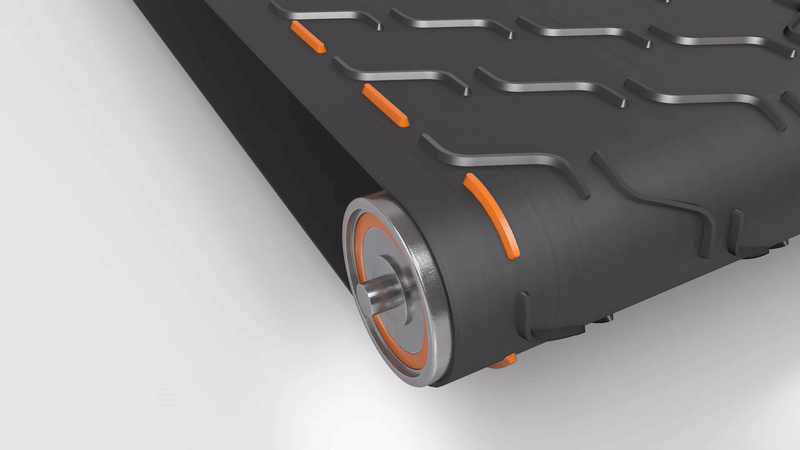 Single V profile
Mainly for mobile installations
Minimum belt width 400mm

Maximum belt width 1.400mm
Double V profile
For both mobile and stationary installations
Minimum belt width 1.400mm

Maximum belt width 2.200mm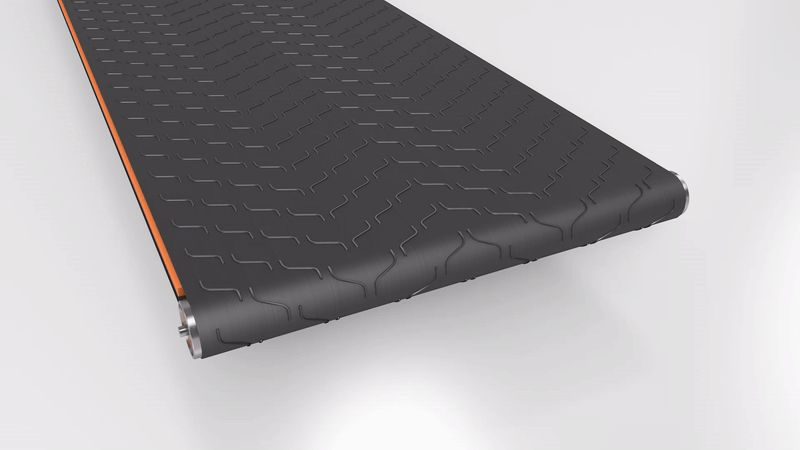 Triple V profile
Mainly for stationary installations
Minimum belt width 2.000mm

Maximum belt width 2.400mm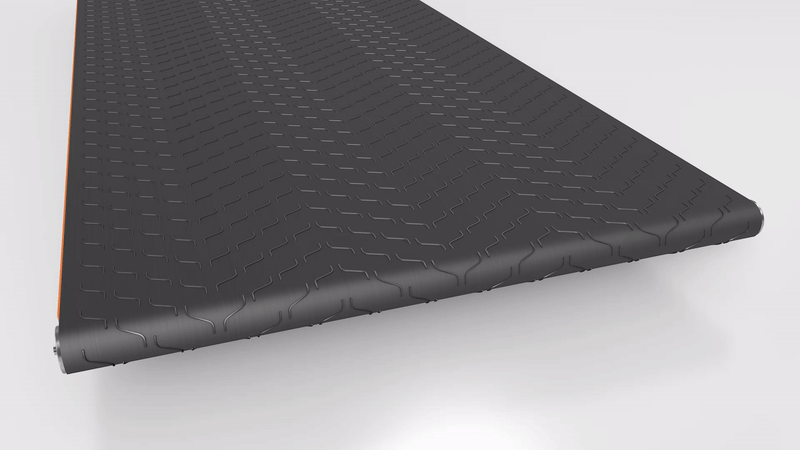 When it comes to product variations or special requirements, we as LBS like to think along with you in selecting the right rubber conveyor belt for your machine and process. In doing so, we value quality, stability, reliability and good service. We mainly work according to our own quality standards, which are higher than the standard.
contact us
Do you need help selecting the right conveyor belt? Or do you need more information? We like to think along!