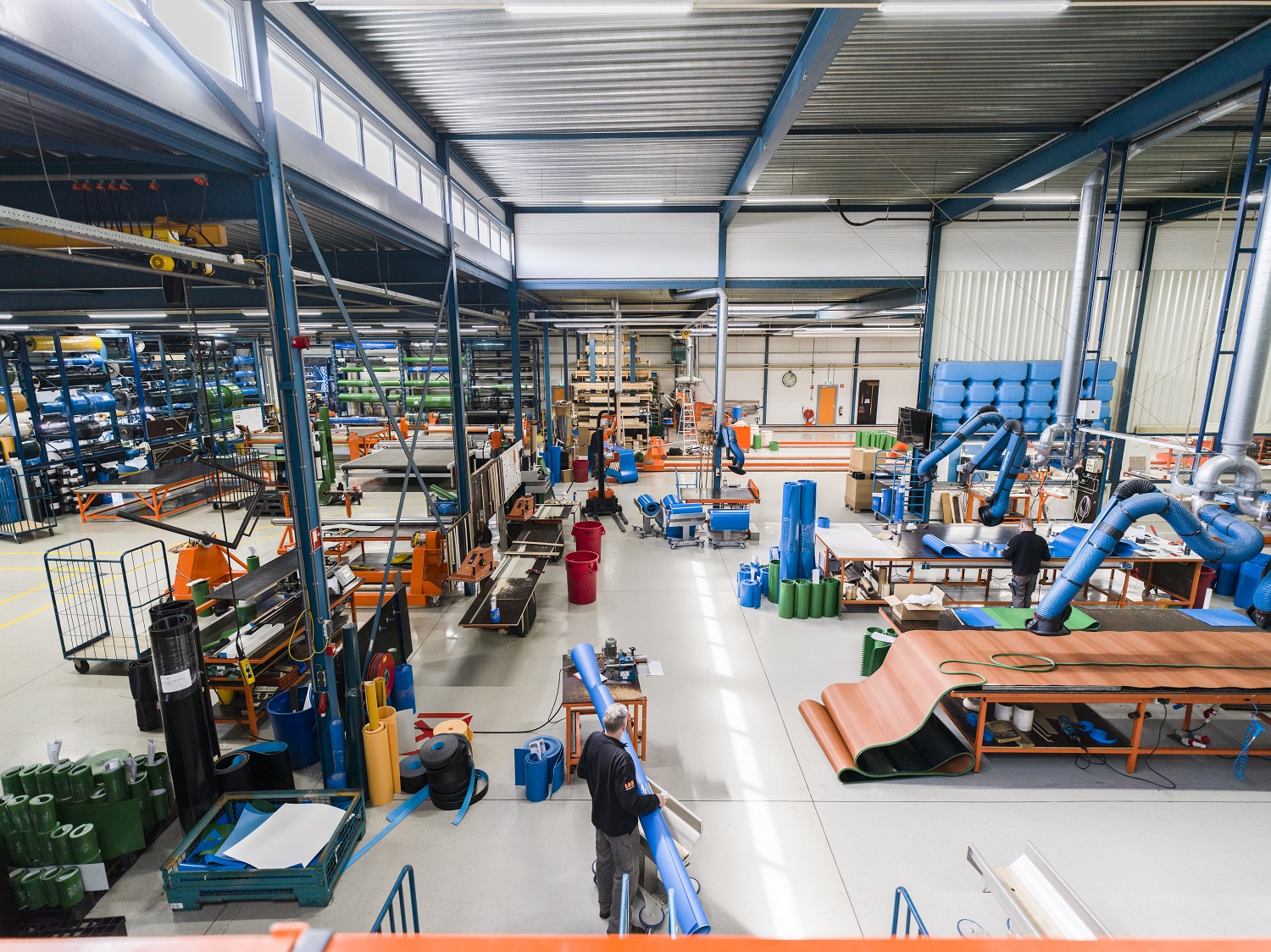 Synthetic Conveyor Belts
Synthetic conveyor belts have many different characteristics and applications. Due to the long-standing cooperation with various European suppliers, the conveyor belts are comprised of superior and high-quality intermediate products. That's why all our synthetic conveyor belts, small and large, comply with the standards of the FDA, USDA and EU. As a result, we have the best belts for the optimal process and the right machine.
Types of synthetic conveyor belts
LBS offers a wide range of synthetic conveyor belts (PVC and PU). The various types are produced in an innovative machine park, which allows for a high-quality & versatile production method. Synthetic conveyor belts are suitable for machines and processes in the recycling, agro and food industries. The conveyor belts are available in a variety of belt widths, belt constructions and profiles.
Apart from the standard range of quality products, we also provide tailor-made solutions. There's always an option to install components such as carriers, guide ropes and wavy edges. In this way, the loss of production during the transport of the products is limited.
Advantages of synthetic conveyor belts
The synthetic conveyor belts are very suitable for the food industry. Think about bakeries and the meat, fish and poultry industries. Our belts comply with all demands in the area of food safety. In that way, the conveyor belts contribute significantly to the food safety in the entire chain of the food industry.
Together we create
When it comes to special needs or demands, we as LBS are also happy to help you select the right synthetic conveyor belt for your machine and process. In doing so, quality, stability, reliability and good service are of extremely high priority for us. All our products comply with the REACH regulation. We mainly work with our own quality standards, which exceed the norm.
Our products
Discover our products