VERSATILity and speed
With the new HoneyBee profiles, Probelt® offers you an even more comprehensive range of profiled rubber conveyor belts. The entire Probelt® range has been developed for various industries such as recycling, road construction, mineral extraction, material handling and agriculture, horticulture and forestry. These new HoneyBee profiles make LBS Conveyor Belts' line of Probelt® profiled rubber conveyor belts one of the
most unique programmes on the market today.
THE POWER OF HONEYBEE PROFILES
Probelt®'s HoneyBee profiles are not just any profiles; they represent the premium quality that takes your production process to new heights. The unique design and closed nature of these profiles are designed with one aim: to optimise transport capacity. The closed profile not only prevents your product from rolling back, but also offers protection against jamming between the profiles.
An additional advantage of HoneyBee profiles is their versatility. Whether you transport bulk goods like sand, stones, salt and coal, or are active in the agro-industry with products like beets, grain, potatoes and onions, HoneyBee profiles guarantee an optimal transport experience. In some cases, these profiles have even proven to offer more than 10% extra capacity, thanks to their well-thought-out design.
PROBELT®: MORE THAN 20 YEARS OF EXPERIENCE IN INNOVATION
Behind the Probelt® line is more than 20 years of experience in designing and engineering profiled rubber conveyor belts. This extensive experience, combined with collaborations with renowned brands, has resulted in the development of the HoneyBee profiles. This allows Probelt® to meet the demand for a complete range of profiled rubber conveyor belts for modern industry.

In addition to the standard range, LBS has the possibility to offer customised solutions (special profiles, coating qualities, belt constructions, etc.). We are happy to develop and innovate together with you!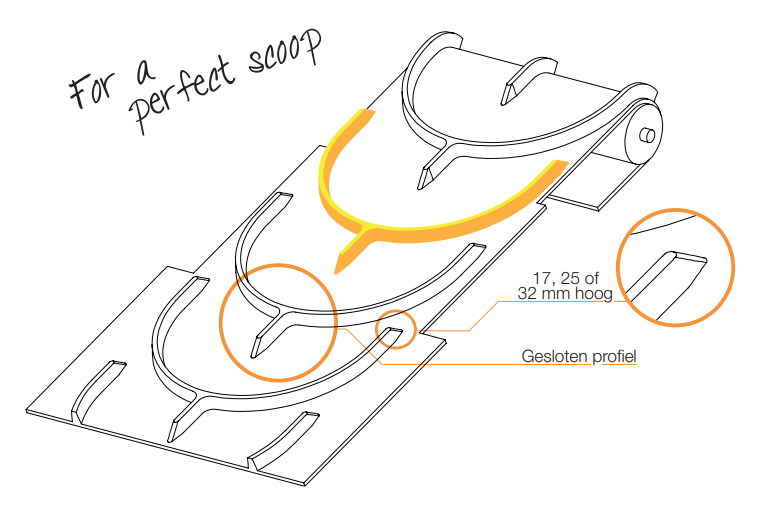 TOP LAYER QUALITIES
The standard coating quality of Probelt® profiled conveyor belts meets the standard requirements of DIN Y. But it doesn't stop there; Probelt® offers various coating qualities according to a detailed table. From standard to MOR (Moderate Oil Resistant) quality, Probelt® strives for perfection in every application.

MAKING CONVEYOR BELT ENDLESS
LBS can make your conveyor belts endless using the following standard methods.
Hot vulcanised


With retention of profile

Mechanical connectors

DELIVERY OPTIONS
Full rolls

L sections approx. 160 m coil length
M and H sections approx. 120 m roll length

Part lengths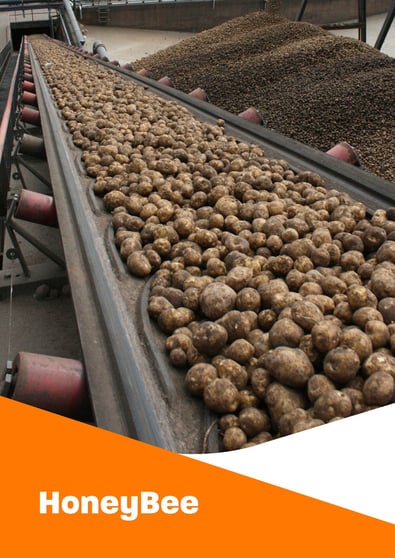 AREAS OF APPLICATION OF HONEYBEE PROBELT®
Cement and lime works
Sand and stone quarries
Agriculture: beets, grain, potatoes, onions, fertiliser, etc.
Coal and coke
Salt industry
Wood processing industry
Sacks and bales
Various bulk goods
Mobile/stationary crushing and screening plants
Transport and logistics
Road construction
etc.

In conclusion, for those seeking an efficient, reliable and versatile conveyor system, Probelt® with its HoneyBee profiles is the ultimate choice. Innovation, quality and customisation are key, making Probelt® a pioneer in the world of profiled rubber conveyors. Make the leap to optimum performance today and find out what Probelt® can do for your industry.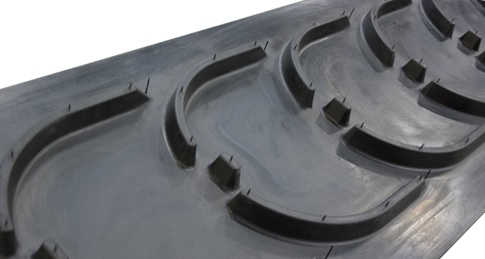 At LBS, you can get completely custom-made conveyor belts. We always aim for the highest possible customer satisfaction. We do this with a flexible, proactive and customer-oriented approach. We believe in the power of cooperation. Whether it concerns product variations or special wishes; we like to think along with you. Together, we arrive at the conveyor belt that perfectly suits your company, work processes and circumstances.
Are you looking for the best conveyor belts for your production or business process? Contact us without any obligation, we would like to hear from you.