Typically, a conveyor belt runs in a straight line. However, there are situations where a conveyor belt may derail. To prevent this, the installation of one or more guiding belts is recommended. By having a guiding belt positioned under or on your conveyor belt, you can enhance safety and stability.
THE ROLE OF A GUIDING BELT ON A CONVEYOR BELT
As the name suggests, the purpose of a guiding belt is to steer the conveyor belt. While a conveyor belt is designed to run straight, external factors can sometimes cause deviations. A guiding belt adds an extra layer of safety and stability to your business operations. It helps absorb lateral forces that may cause the conveyor belt to derail. These guides and strips ensure that the belt remains stable and steady with an irregular burden and/or irregular loading.
Possible causes of an unstable and irregular belt operation:
- Uneven load
- Soiling
- One-sided loading
- Transport at an angle
- Temperature differences
OPTIONS FOR GUIDING BELTS
Normally, a guiding belt is positioned beneath the belt. However, it is also possible to mount guiding belts on top, which are referred to as spill edges. Spill edges primarily serve the function of keeping products on the belt and preventing them from falling off. Guiding belts are available in a wide range of designs, including V-shapes or block shapes. Guide ropes and strips can also be put on the tyre as cleats.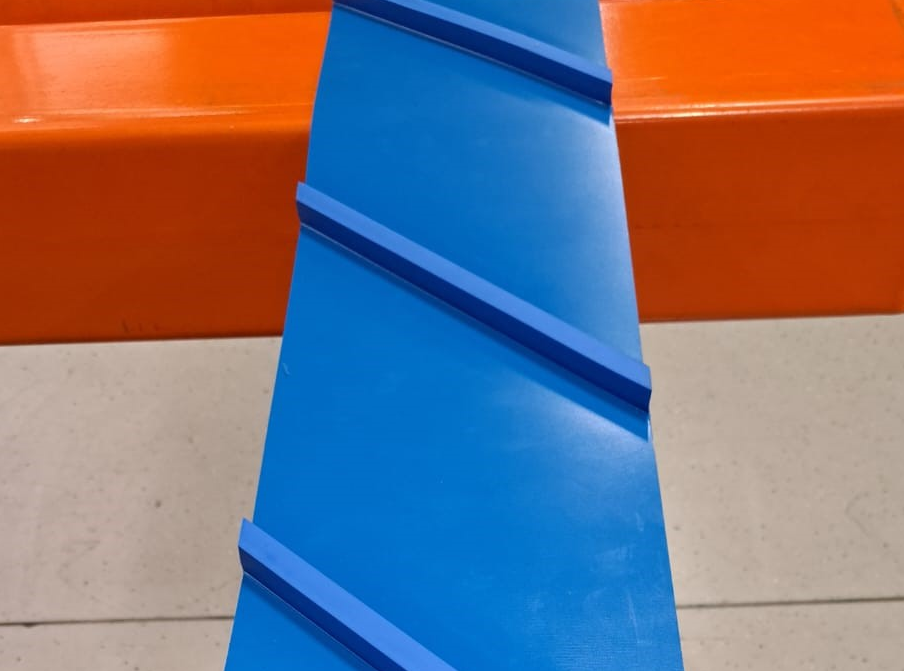 Trapezium strips
Trapezium strips are a common choice for both tracking guides and anti-spill edges, and they can even serve as cleats. These trapezoidal strips can be either smooth or toothed, and the choice of toothed version often depends on the size of the drum diameters. Moreover, trapezoidal strips are available in different colours, depending on specific needs and applications.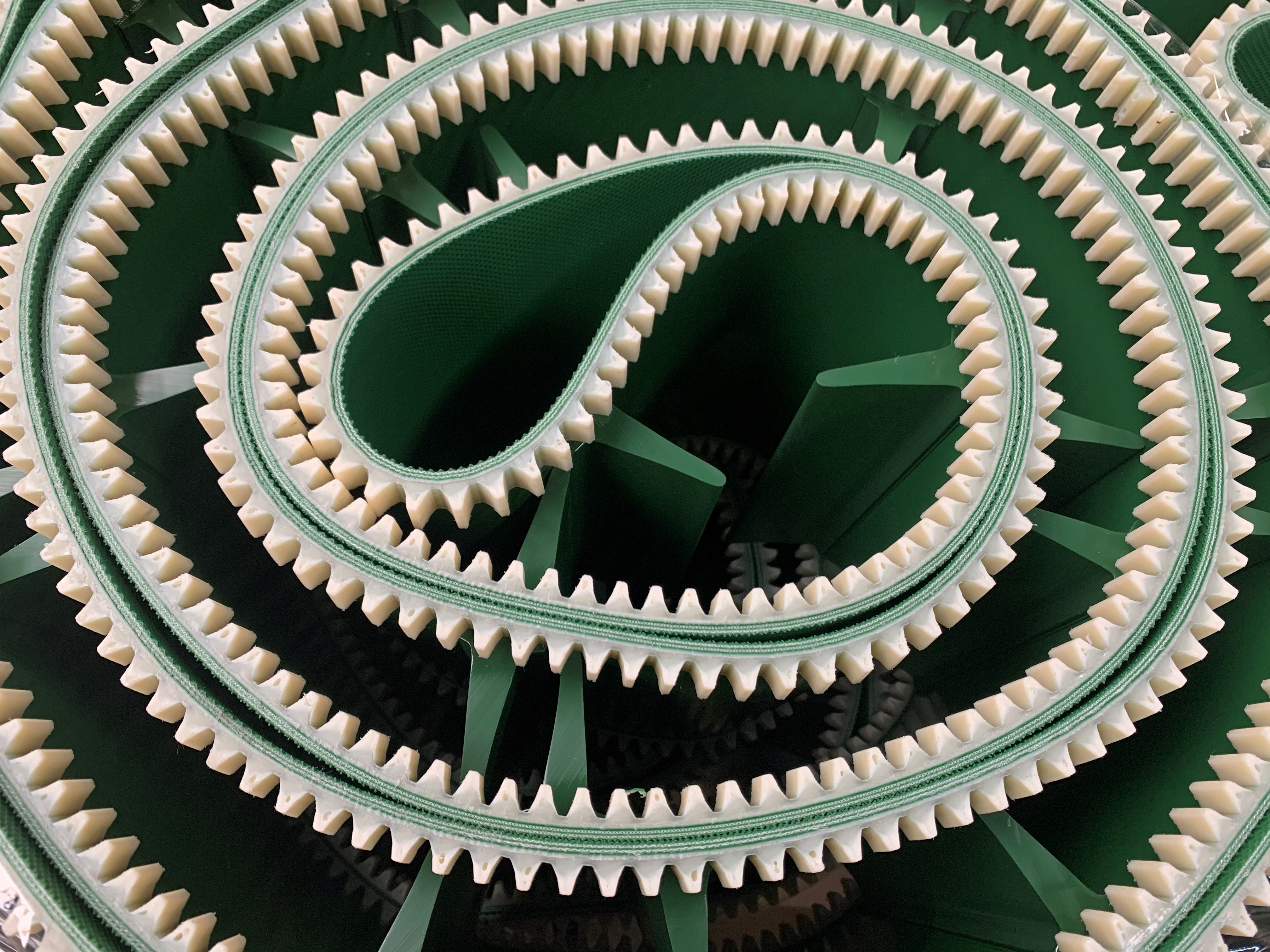 TOGETHER WE CREATE
Conveyor downtime can be costly in any industry. That's why our mission is to ensure the optimal performance of conveyor belts. In addition to manufacturing and supplying conveyor belts, we also offer services, maintenance, and spare parts, including guiding belts.
LOOKING FOR A GUIDING BELT FOR YOUR CONVEYOR BELT? CONTACT US!
If you are in search of the most suitable guiding belt for your conveyor belt or if you have any questions regarding our guiding belts, products, or services, please don't hesitate to get in touch with us!