Drive drums serve as the driving force behind conveyor belts. As every company, production process, and conveyor system is unique, drive drums are often customized to meet specific requirements. These essential components are available in diverse sizes and specifications, ensuring a tailored fit for different setups. In this article, we will delve into the world of drive drums, exploring their significance, characteristics, and different types available for various applications.
Drive Drums in Conveyor Belts
Typically, the drive drum is positioned at the head of the belt, known as the discharge point. Alternatively, a drive drum can be placed at the rear. This arrangement is common when minimizing the weight of the belt head is desired, such as when it has a free span. In such instances, the front of the belt construction is lighter, as the additional weight of the drive is intentionally excluded from that area.
Features and characteristics of a drive drum
A drive drum is also called a drive roller. The drive drum works hydraulically or on electricity. The friction between the drum and the conveyor belt enables movement. Friction is crucial, which is why drive drums are often rubber-coated to increase friction and effectively drain water and dirt when necessary. In large conveyor systems, multiple drive drums are commonly used at different points within the system.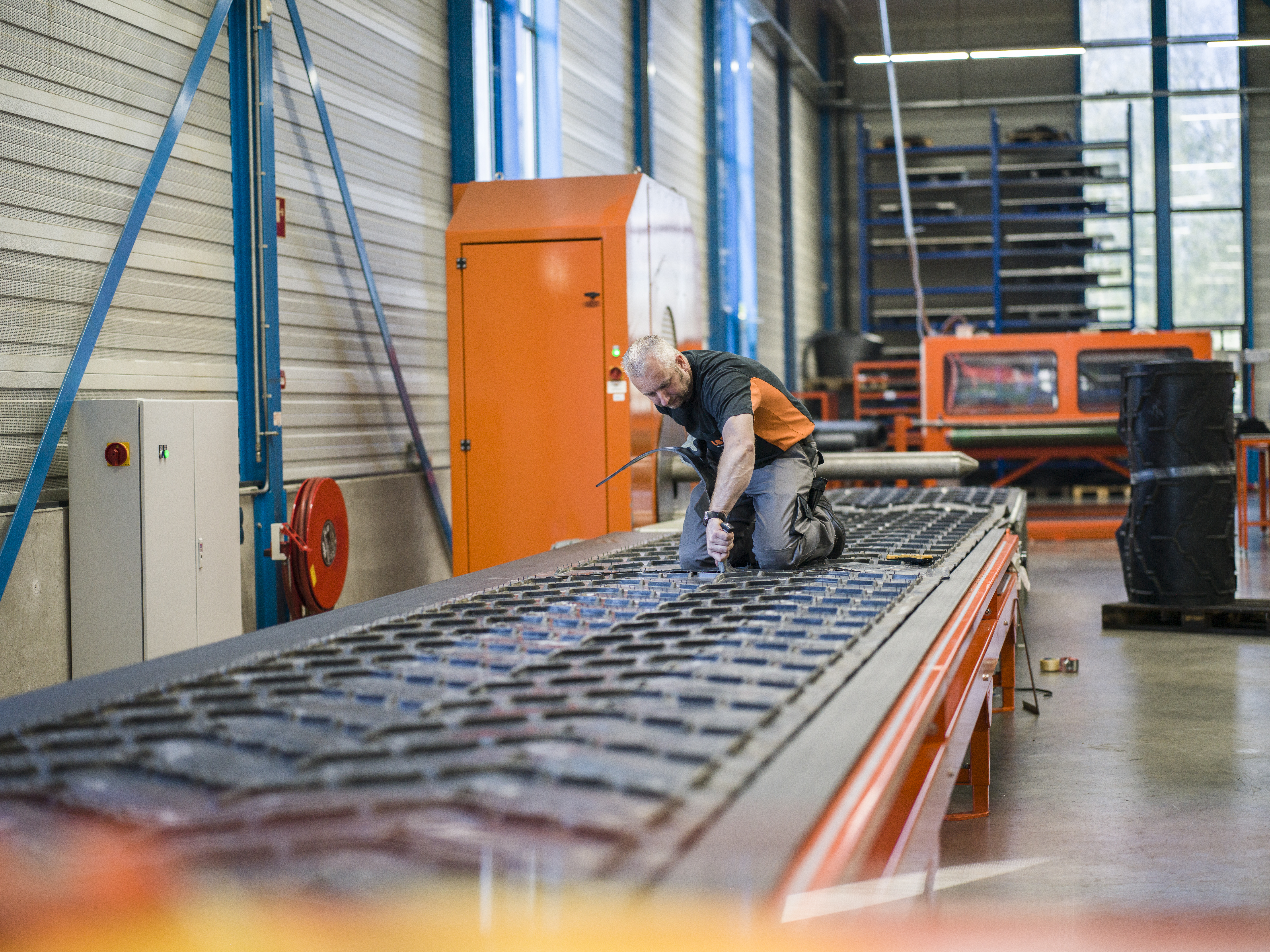 Types of drive drums
Drive drums come in single-sided and double-sided versions. A double-sided drive drum has two drives per drum, allowing for increased power output. The choice between single- or double-sided execution depends on the required drive power of the belt.
Drive drums can be either electric or hydraulic. An electric drive drum consists of an electric motor with a gearbox. Electric drive is commonly preferred due to the widespread availability of electricity in most locations.
LBS drive drums
At LBS, our mission is to ensure optimal performance of conveyor belts. We specialize in the development of custom-made conveyor belts and drive drums, aiming to minimize downtime, which can be costly in any business process.
Want to know more about conveyor belt parts? In addition to drive drums, you can find through idlers, reverse drums, scrapers, corrugated edges, and guiding belts, among others. Do you have questions about drive drums or other questions about our products and services? Get in touch with us!