Conveyor belt with cleats
Cleats guide loose products, preventing them from falling off the conveyor belt. Cleats are indispensable components of conveyor belts in various industries, for example in the agricultural sector. However, a conveyor belt with flights also finds numerous applications in both light and heavy industries.
WHAT ARE CONVEYOR BELTS WITH CLEATS?
Cleats are components attached to conveyor belts that serve the purpose of guiding products onto the belt. They prevent products from falling off the conveyor belt, thus minimizing production losses.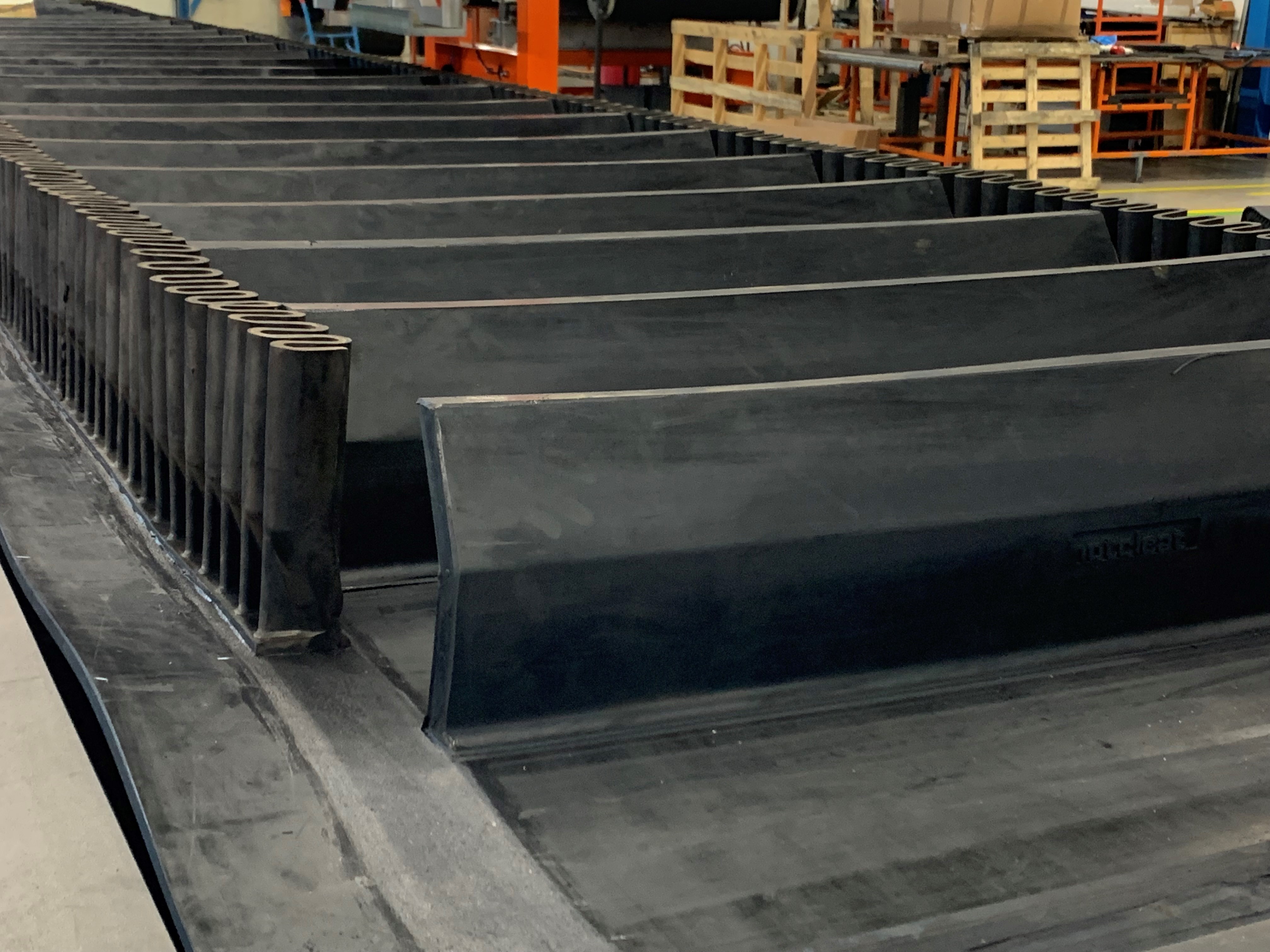 OPTIONS FOR ATTACHING CLEATS TO CONVEYOR BELTS
Cleats come in different types, including transverse, longitudinal, or corrugated edges. Generally, the material of the cleat matches the conveyor belt, such as rubber attachments on rubber conveyor belts, plastic attachments on plastic conveyor belts, and so on. Combinations of attachments are also possible, such as using both longitudinal and transverse attachments on the same conveyor belt.
ATTACHING CLEATS TO CONVEYOR BELTS
Cleats can be attached to conveyor belts using various methods, LBS is using the hot vulcanized method. In the case of rubber conveyor belts, hot vulcanization involves heating the applied rubber under high pressure to integrate it seamlessly with the rest of the belt. This ensures maximum safety and stability through 100% adhesion, making it impossible for the attachments to come loose.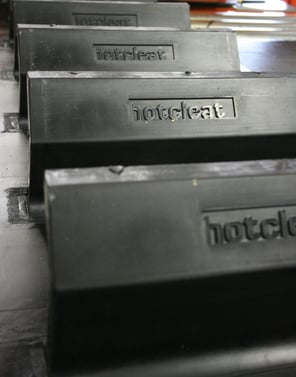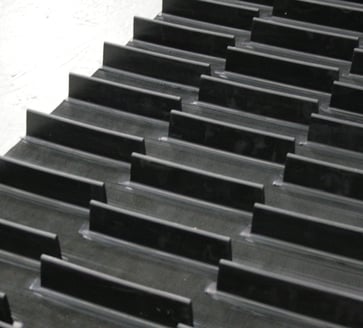 LBS CLEATS
For conveyor belts, continuity and reliability are crucial factors as downtime can quickly lead to increased expenses. That's why we prioritize the performance of conveyor belts, tailoring them to meet the requirements of every industry and application.

In addition to designing and constructing custom-made conveyor belts, we also offer services, maintenance, and various cleats as conveyor parts.
Ecocleat® cleats: specially designed and developed for agricultural and light industry. By fully integrating hot vulcanisation, loosening of the Ecocleat® cleat is excluded with every Probelt® conveyor belt.
Hotcleat® cleats: for the most demanding and toughest rubber conveyor belt applications. Hotcleat® cleats also do not release, due to the unique hot vulcanisation process.
THE BEST TYPE OF CLEATS FOR EVERY CONVEYOR BELT. CONTACT US!
A conveyor belt with cleats adds value to your business process. Are you looking for the best cleats for your conveyor belt? Questions about our cleats or other questions about our products and services? Get in touch with us!