Products
The conveyor belt
makes it possible
Whether it's in the industrial sector, agriculture or somewhere else: everything works because the conveyor belt works.
Let's take a look at the various types, and how to select the right one for your business.
Because there are many different types and sizes.
In addition, the process in which it is used also determines which type of material should be used for the conveyor belt.
And then there are also accessories to ensure an efficient and reliable application.
There is a lot to tell about this important link in many processes! Are you reading along?
Expertise
How do i select
the right conveyor belt?
As there are so many different applications for conveyor belts, there is a huge range to choose from. There are many variables that determine what a belt should comply with. There are, of course, the physical size, available space and required capacity. But, for example, unbaked buns are not only much lighter than a load of iron ore, but food safety is also an important aspect when it comes to those buns.
And are we dealing with a bulk product or boxes? Dry material or moist material? Every application has the right conveyor belt. An important distinction is the material of the conveyor belt: rubber or synthetic.
You can be rough on rubber conveyor belts. They are suitable for tough conditions and are built to last. Some are used in the transport of heavy materials. Think, for example, of the recycling industry or road construction. But they can also be used for lighter materials, for example when used in agriculture. A belt can be flat or profiled, which depends on the application of course. Would you like to know more about rubber conveyor belts? Continue reading on this page.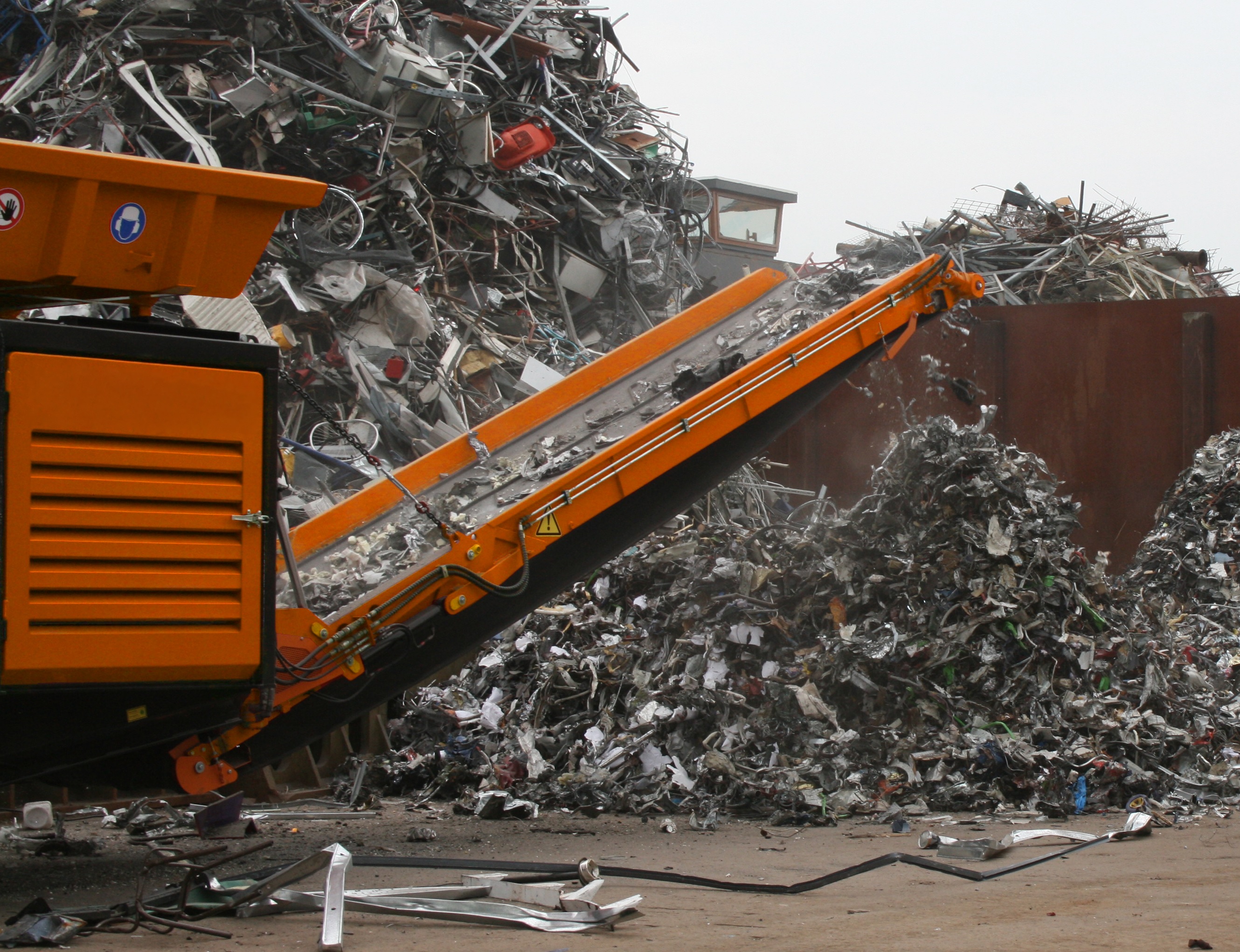 The strong points of synthetics are hygiene and food safety. This means they are used in the food industry, but of course also in Agro and even in recycling businesses. These belts are designed to comply with EU and FDA norms. Those norms are constantly changing and the development of synthetics for the belts can't stay behind.
The burden on synthetic conveyor belts can be heavy as well. For example when used for cheese wheels. In some instances, you don't just want to transport a product, but at the same time rinse or wash it. In that case, synthetic gauze belts are the solution. Would you like to deepen your knowledge about synthetic conveyor belts? Continue reading on this page.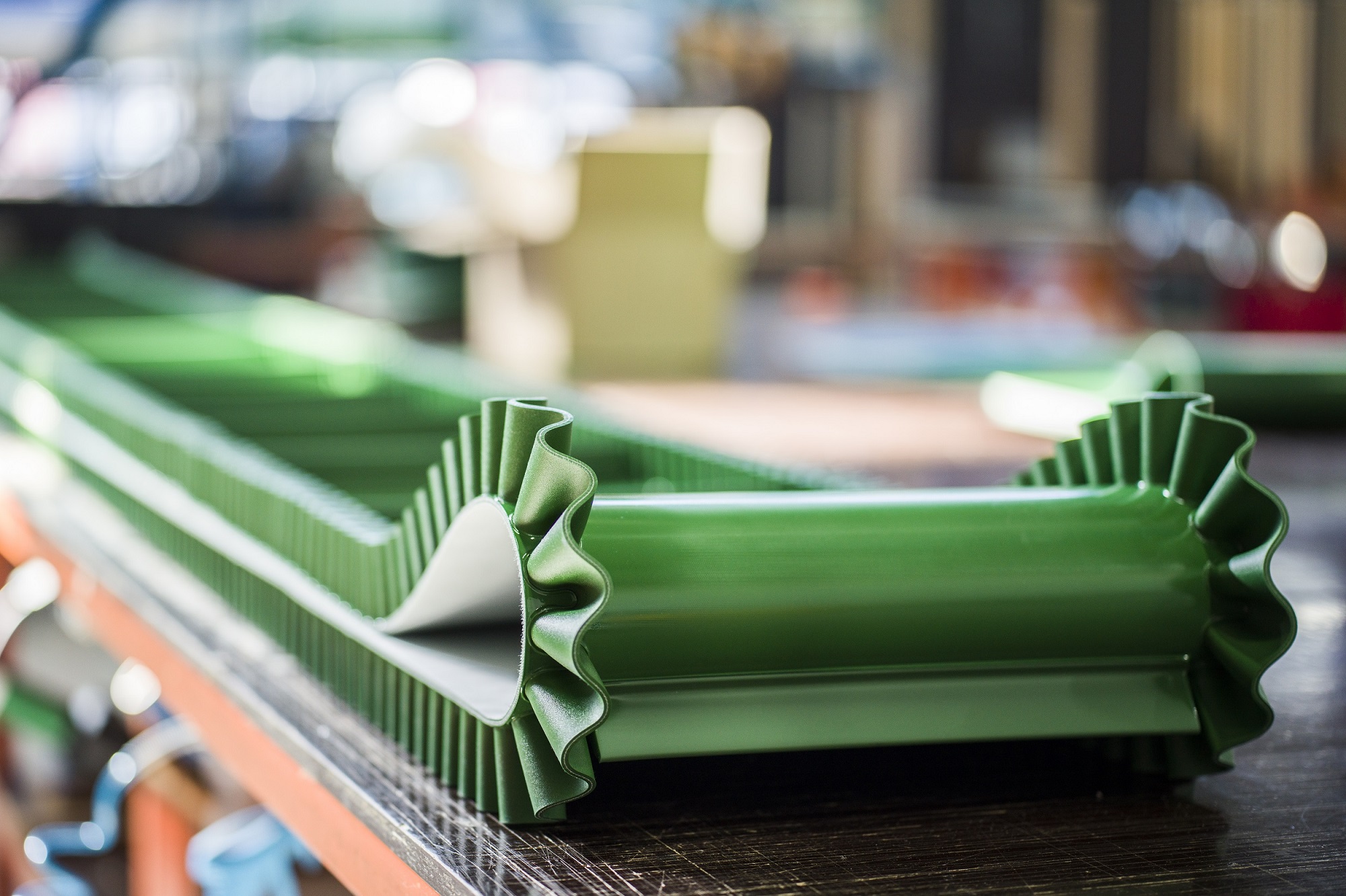 A belt does not come by itself. It's the added components that make the whole system as efficient as possible. This may include, for example, carrier rollers. Scrapers and spill edges prevent the loss of material. Carriers ensure that material can be transported uphill. All these accessories also have their own application. The combination of a conveyor belt and components ensures an optimum usability. Efficient and safe. On this page you will find more information about components.
Contact us
Click on the button below and fill in the contact form.
In short
Conveyor belts provide continuity in your process

A lot of variables determine what is the right belt in the right place

Rubber as a base material is, among others, perfect for tough conditions.

Synthetics as a base material is, among others, perfect when food safety plays a role.

The right components complete the conveyor belt



Together we create
It's clear: the right conveyor belt isn't just found lying on the shelf in a warehouse. That's why the slogan of LBS is Together we create. Are you a machine builder or end user? LBS is happy to think along with you about the best solution for your specific situation. That means it's tailor-made. Maybe we can apply one of our many standard conveyor belts. But even then, the combination of components, maintenance and user support is unique. We will make sure it will be the perfect fit for your demand. And if a unique belt has to be developed, LBS will very gladly be your partner in that process. The quality norms we apply are higher than the industry standard.
Does your process require a conveyor belt? Get in touch with us now! Call us at +31 (0) 591 668 220 or use the form on the contact page.
Contact us
Click on the button below and fill in the contact form.