Sidewall conveyor belts
Sidewalls offer a lot of added value to conveyor belts. Sidewalls allow you to increase capacity while saving space. You increase the angle at which you let goods pass over the belt considerably. In addition, a corrugated edge on your conveyor belt offers even more advantages.
WHY A sidewall CONVEYOR BELT?
Sidewalls gets its name from its wavy appearance. Sidewalls ensure that products do not fall off the conveyor belt. Sidewalls serves as a side boundary of a conveyor belt. You increase the production capacity of the conveyor belt, save space and increase the angle at which you can transport.

Sidewalls are often used in combination with cleats: for example, you can screw them to cleats using sidelocks. The stability and capacity of the conveyor belt will then increase even further. A sidewall belt without cleats is often used as an Aquamator belt.
THE ADVANTAGES OF SIDEWALLS
Sidewalls increase the effectiveness of a conveyor belt. Due to the firmness and balance, you can transport many more products at a large angle. Wave edges offer even more advantages. For example, you reduce maintenance costs. Sidewalls together with the conveyor belt form one whole. So you have a lot less maintenance-sensitive moving parts. In addition, the applicable angle of 90 degrees means that less force is needed to move the belt forward.
TYPES OF SIDE EDGES CONVEYOR BELT
Sidewalls are available in various materials, colours, heights and designs. You can attach a sidewall to a conveyor belt in various ways. By gluing or hot vulcanizing. The best method depends on the type and material of the conveyor belt.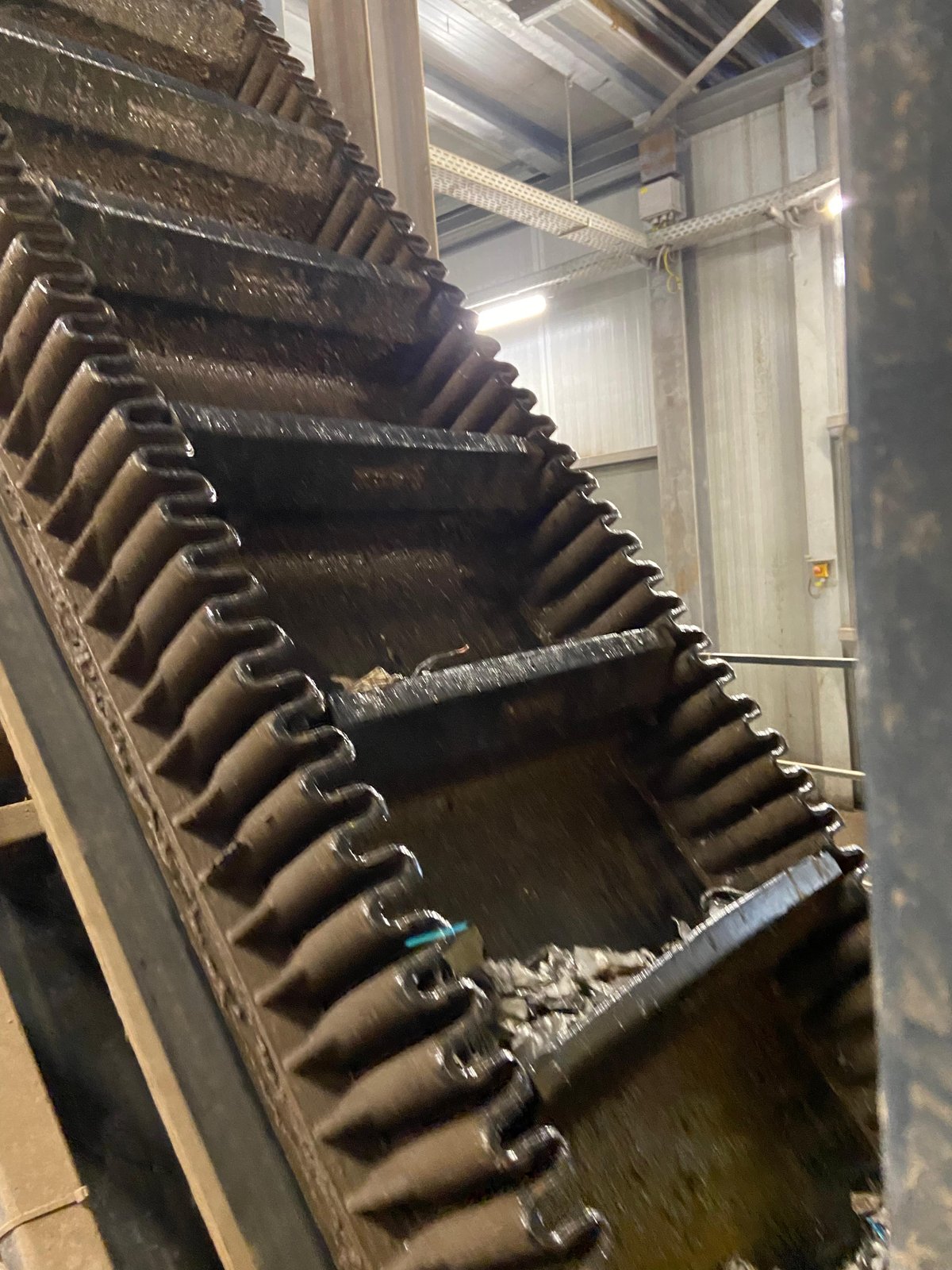 Together we create
Providing our customers with optimally performing conveyor belts is our mission. However, we do not only produce and supply conveyor belts, but you can also contact us for service, maintenance and parts such as sidewalls.
Are you looking for the most suitable sidewalls for your conveyor belt? Do you have questions about sidewalls or other questions about our products and services? Contact us!