HOTCLEAT® ACCESSORIES: YOUR RELIABLE PARTNER IN HEAVY-DUTY APPLICATIONS FOR RUBBER CONVEYOR belts
In the world of conveyor belts, durability, reliability and performance are of utmost importance. In the most demanding and toughest applications, where rubber conveyors are exposed to extreme conditions, there is a need for accessories that not only enhance the technical quality of the conveyor, but also exceed industry expectations. That's where Hotcleat® accessories from LBS show their brilliance.
Hot vulcanized perfection
Hotcleat® accessories are designed and developed with one goal in mind: to deliver superior performance in the most challenging rubber conveyor belt environments. What makes these accessories so special is the unique vulcanization process used to weave them with each Probelt® conveyor belt. This hot vulcanization not only ensures unmatched adhesion, but also completely eliminates the risk of accessories coming loose, even under the most extreme conditions.
Quality is key
At LBS, we always strive for the highest possible quality, and this is certainly true of our Hotcleat® cleats. These carriers are developed at our facility in Emmen, where years of experience and expertise come together to create a product of exceptional quality. What sets our cleats apart is their durability. They are designed to withstand even the most demanding conditions, resulting in a longer life and reduced maintenance costs for your conveyor belts.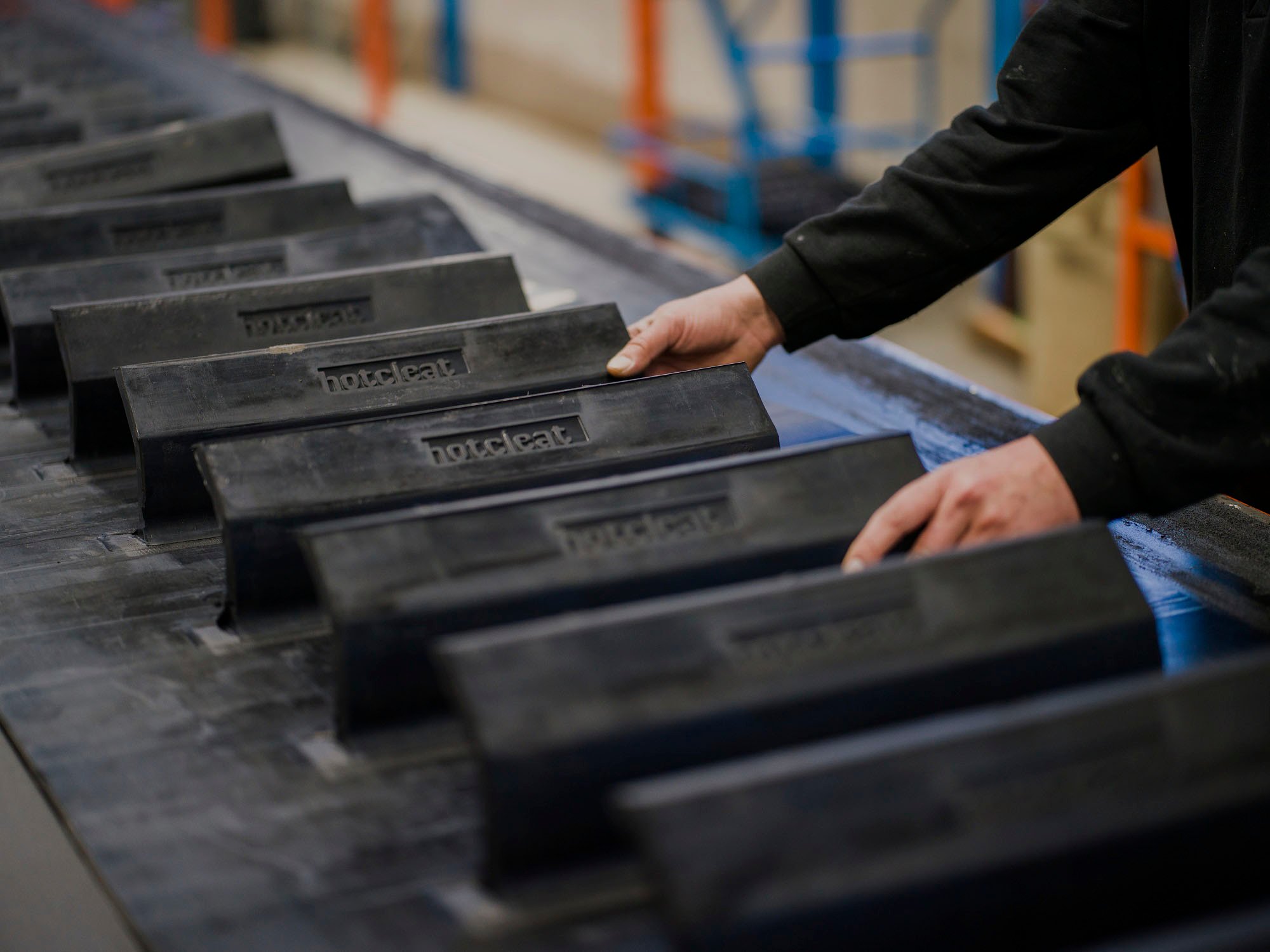 Collaboration for success
At LBS, we strongly believe in the power of collaboration. Our long-term active collaboration with suppliers allows us to continually strive to provide the best conveyors for our customers. These close relationships allow us to continue to improve the quality of our products and adapt them to the unique needs of each process and machine.
Benefits of Hotcleat® cleats
No loosening of cleats, regardless of conditions.
Less susceptible to variable drum diameters.
Improved life and/or service life of the cleats.
Cost-saving compared to alternative solutions.
Environmentally friendly thanks to the avoidance of industrial adhesives.
Features of Hotcleat® cleats
Suitable for belt widths up to 2,200 mm.
Available in cleat lengths up to 1,800 mm.
Various thicknesses (up to 30 mm) and heights (up to 230 mm) available.
Cleats in different grades to meet your specific needs.
Homogeneous vulcanization for unsurpassed adhesion.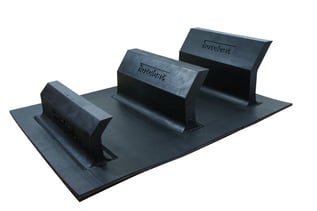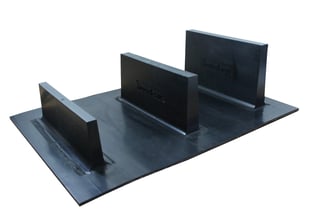 Hotcleat® profiles for customization
In addition to cleats, Hotcleat® also offers customized profiles for conveyor belts. The advantages are numerous, including:
Possibility of creating a conveyor belt with a customized profile.
Proper combination of base belt and profile for optimal performance.
Profiles available in various grades to meet different requirements.
Homogeneous vulcanization for perfect adhesion between profile and base belt.
At LBS, we are committed to providing high-quality Hotcleat® accessories that meet the highest standards. Whether for cleats or profiles, our products offer durability, reliability and performance that will exceed your expectations. Choose Hotcleat® and experience the power of innovation in rubber conveyor accessories.
Learn more about Hotcleat® cleats and download the brochure here!
Do you have specific requirements and wishes? We are happy to think along with you, so together we can come up with the conveyor belt that perfectly fits your business processes. If you would like more information, please contact us without obligation!
Together we create!