what are Ecocleat® cleats?
In the world of industrial conveyors, innovation is a constant driver. It is vital to move products safely and efficiently without causing damage, especially when it comes to soft and fragile products within the agricultural industry. This is where Probelt® comes in, with their revolutionary Ecocleat® cleats redefining standards in this sector.
A Seamless Integration
Probelt® has positioned itself as a pioneer in conveyor belt technology with their unique manufacturing process for hot vulcanised Ecocleat® cleats. These carriers are seamlessly integrated with each Probelt® base belt, meaning there is no chance of the cleats coming loose. This is a crucial factor for companies handling soft and fragile products within the agricultural industry.
Product-friendly Design
A distinctive feature of Ecocleat® cleats is their unique design with rounded tops. This rounded shape makes them particularly product-friendly for delicate agricultural products such as potatoes, onions, sugar beet and carrots. Instead of rough edges that can cause damage, Ecocleat® cleats ensure that your valuable produce remains safe and undamaged during transport.
Durability and reliability
One of the biggest advantages of using Ecocleat® cleats is their durability and reliability. Thanks to the innovative manufacturing process and advanced automation techniques, these carriers can withstand the most challenging conditions. They adhere firmly to the base belt, eliminating concerns about cleats coming loose due to poor adhesion or weather and product influences.

In addition, Ecocleat® cleats are less sensitive to drum diameters, allowing for flexibility in different configurations. This significantly extends the life of the cleats, resulting in higher conveyor reliability and lower maintenance costs.

Flexible and Broadly Applicable
Ecocleat® range offers an impressive range of possibilities. These cleats are suitable for conveyors with belt widths of up to 1,800 mm and cleats lengths of up to 1,700 mm, making them versatile for a variety of applications.
Various applications
Probelt®'s Ecocleat® cleats find their application in various industries. Besides the agricultural sector and processing products such as potatoes, onions, sugar beet and carrots, they are also successfully used in the paper recycling and synthetic recycling industries. The versatility and durability of these cleats make them suitable for numerous conveyor belt applications.
A Welcome Addition to the Hotcleat® Programme
The Ecocleat® programme complements Probelt®'s existing Hotcleat® programme, which is designed for use in lighter industrial applications. This expanded range allows customers to choose the cleats that best suit their specific needs, regardless of the sector in which they operate.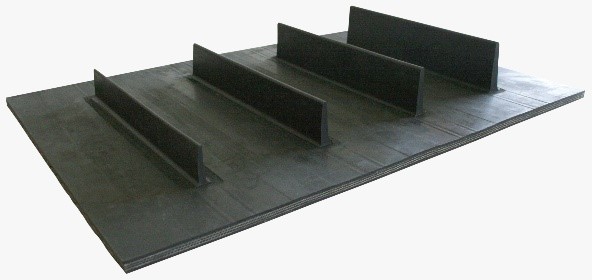 In a world where efficiency and product safety are paramount, Probelt® stands out with their innovative Ecocleat® cleats. These cleats embody advanced technology, durability and flexibility, and they have become an indispensable part of conveyor belts in various industries. So, if you are looking for a reliable solution to safely transport your valuable products, the choice is clear: Ecocleat® cleats from Probelt® are the way to success.
Read more about Ecocleat® cleats and download the brochure here!
Do you have specific requirements and wishes? We are happy to think along with you, so that together we can come up with the conveyor belt that perfectly suits your business processes. If you would like more information, please feel free to contact us!
Together we create!