Conveyor rollers are essential parts of conveyor belts, facilitating efficient movement of goods. There is a wide variety of conveyor rollers available, differing in sizes, shapes, and materials to meet specific needs. In this article, we will explain the key properties and applications of conveyor rollers.
A conveyor roller for every process
Conveyor rollers, also known as conveyor belt rollers, serve as the bottom rollers in a conveyor system. They are crucial for providing support and ensuring the smooth operation of the conveyor belt.
Conveyor rollers find applications in numerous industries as components of conveyor belts. They enhance speed and accuracy in the transportation of goods. Examples of sectors where conveyor rollers are commonly used include production, logistics, distribution, and transportation. These are some examples:
Moving goods: Conveyor rollers play a vital role in moving goods, reducing the need for heavy manual work and increasing processing speed.
Sorting: Conveyor rollers are frequently utilized in sorting processes. By incorporating sensors and other electronics, they can sort products based on size, shape, and color.
Packaging: Transport rollers are commonly employed in packaging processes. They transport products to packaging machines for packaging and sealing.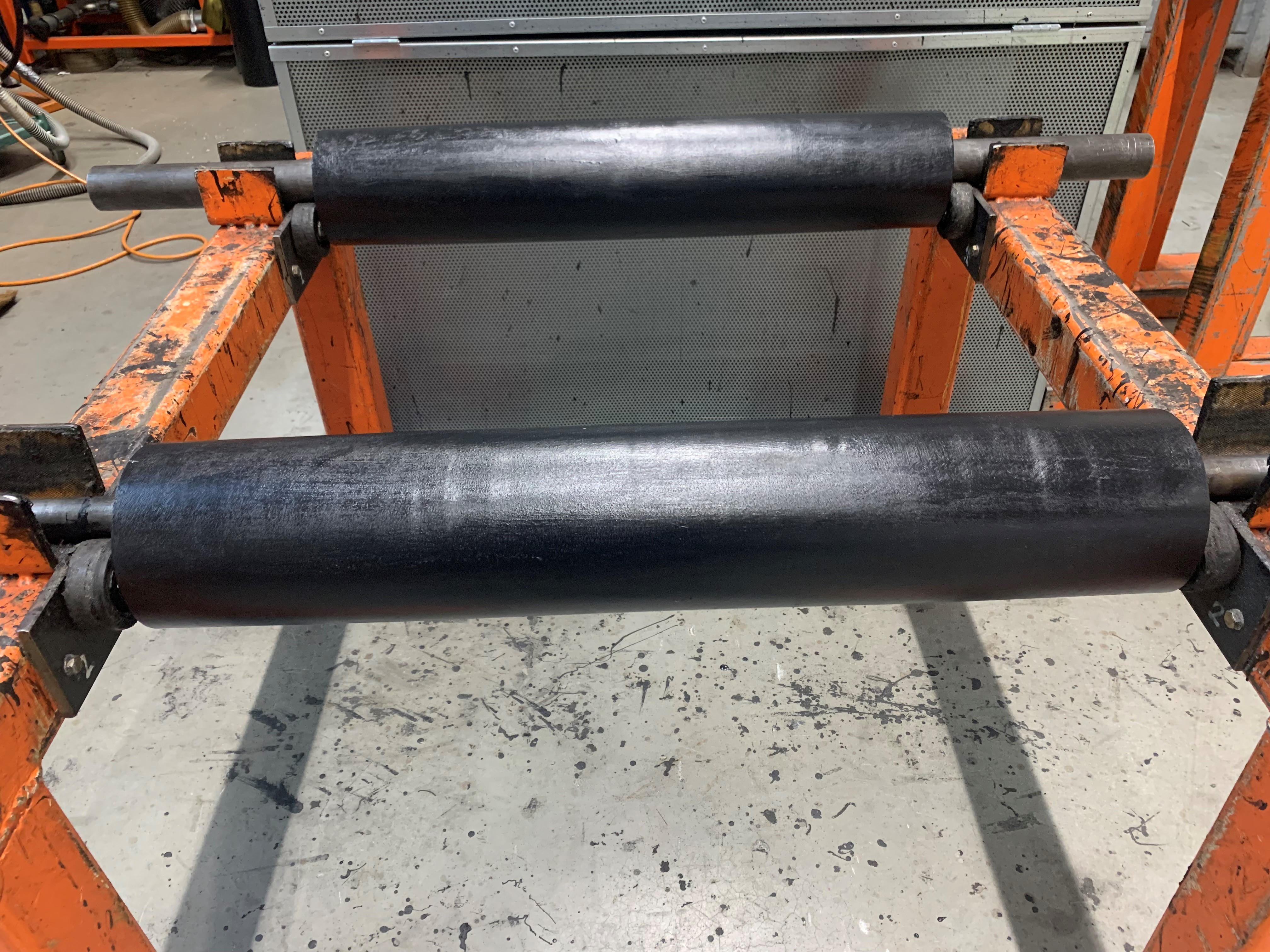 Different types of conveyor rollers
Conveyor rollers are typically not self-propelled. When equipped with bearings, they are referred to as rollers with bearings. These rollers can be made from various materials, including steel, stainless steel, aluminium, or plastic. Moreover, conveyor rollers come in different designs. Here are some examples:
Drive rollers: Also known as drive drums, these conveyor rollers are positioned at the end of the conveyor belt where the drive is located. Drive rollers are often combined with the drive and can be made of steel, stainless steel, aluminium, or plastic.
Turning rollers: Often called turning drums, these conveyor rollers are usually located at the end of the conveyor belt. Turning rollers are often equipped with roller covers to provide better grip between the roller and the belt material.
Guiding rollers: These conveyor rollers facilitate steering and prevent misalignment, ensuring the conveyor belts run straight. Preventing misalignment is essential as it can lead to production losses and other damages.
Carrier rollers: These are the upper rollers of a conveyor system responsible for supporting the belt and materials. The distance between carrier rollers depends on factors such as the weight of the conveyor belt, the products being transported, and the load per linear meter.
Support rollers: Support rollers are designed to provide support to the conveyor belt.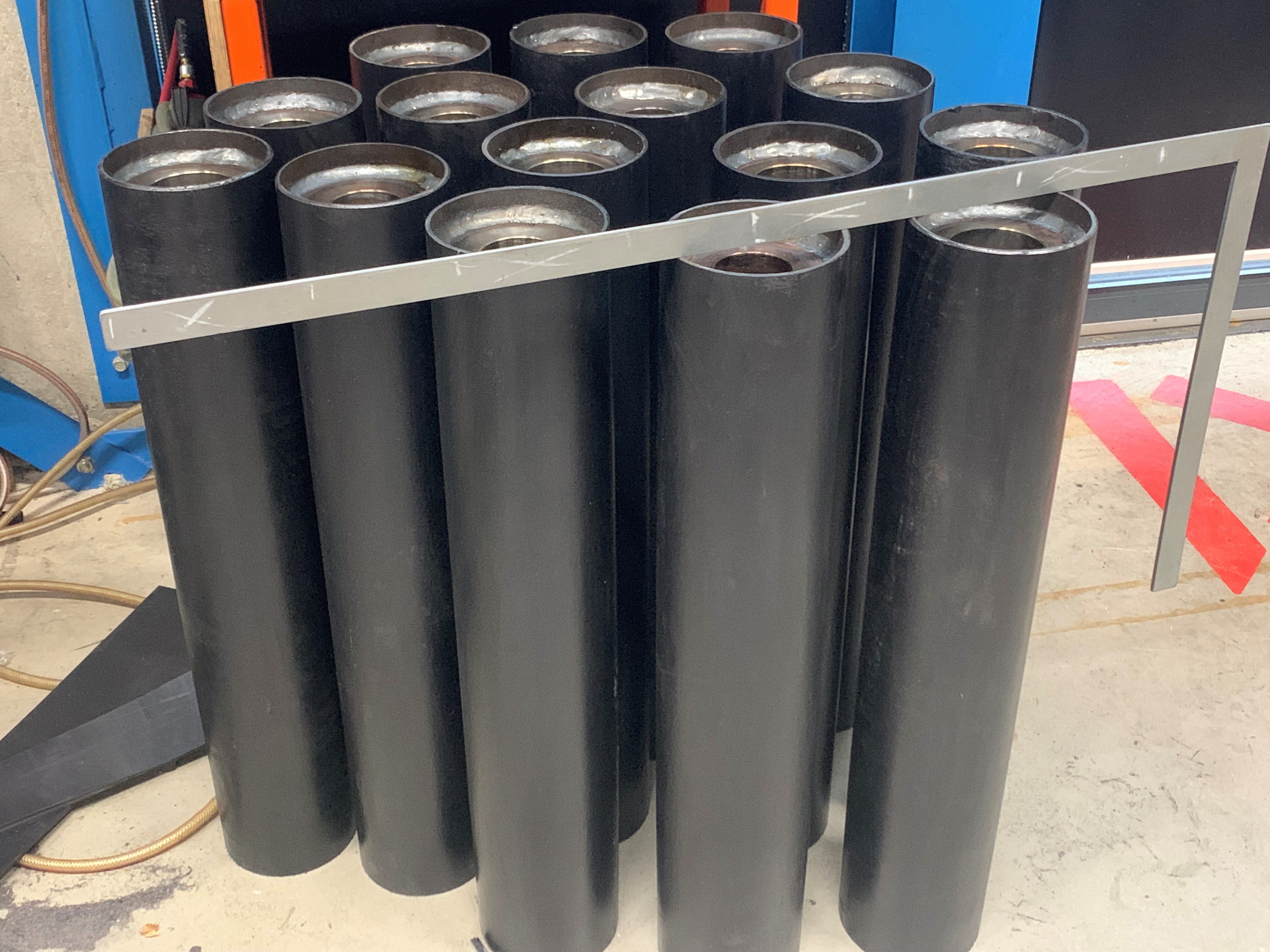 Conveyor rollers in various sizes
Conveyor rollers are available in a wide range of sizes and materials. The specific sizes vary depending on the application and industry. Here are some examples of common sizes of conveyor rollers:
Diameter: Conveyor roller diameters range from 25 mm to 200 mm, and in some cases, even larger. The most common diameters fall between 50 mm and 100 mm.
Length: Conveyor roller lengths vary from 100 mm to several meters, depending on the application. Lengths between 500 mm and 1000 mm are commonly used.
Wall thickness: The wall thickness of conveyor rollers depends on the roller size and application, typically ranging from 1.5 mm to 3 mm.
Selecting the appropriate size of conveyor rollers is crucial to ensure proper and safe functioning of the conveyor belt..
Conveyor rollers by LBS
LBS specializes in the manufacturing of conveyor belts and related products. We employ modern machinery and equipment to design and fabricate customized conveyor belts. Additionally, we offer a wide range of conveyor belt components, including conveyor rollers, trough frames, scrapers, corrugated edges and much more. You can find a comprehensive overview of conveyor belt parts on our website.
At LBS, we are committed to achieving 100% customer satisfaction. We work closely with our clients to provide tailor-made solutions that meet their specific requirements. If you have any questions about conveyor rollers or any other inquiries, please do not hesitate to contact us. Our team of specialists is dedicated to assisting you.