Our chevron profiles can be vulcanised onto all standard belt types in our own production. Probelt® presents an extensive range of high-quality flat and profiled rubber conveyor belts. This extensive Probelt® range is specially designed to meet the diverse needs of sectors such as recycling, road construction, mineral extraction, material transport and agriculture, horticulture and forestry.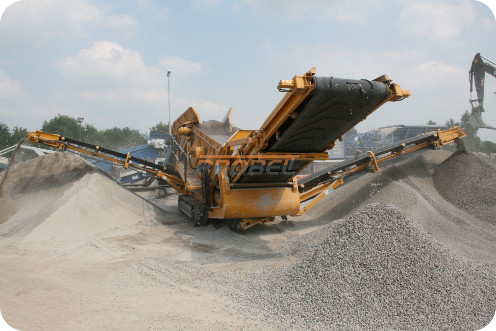 The line of profiled Probelt® rubber conveyor belts from LBS Conveyor Belts is among the most complete offerings on the market today. By hot vulcanising, the profile and base Probelt® conveyor belt become one unit. This creates a homogeneous conveyor belt construction that is much stronger than conveyor belts on which the chevrons are attached separately. A key advantage is that this integrated strength allows for smaller drum diameters.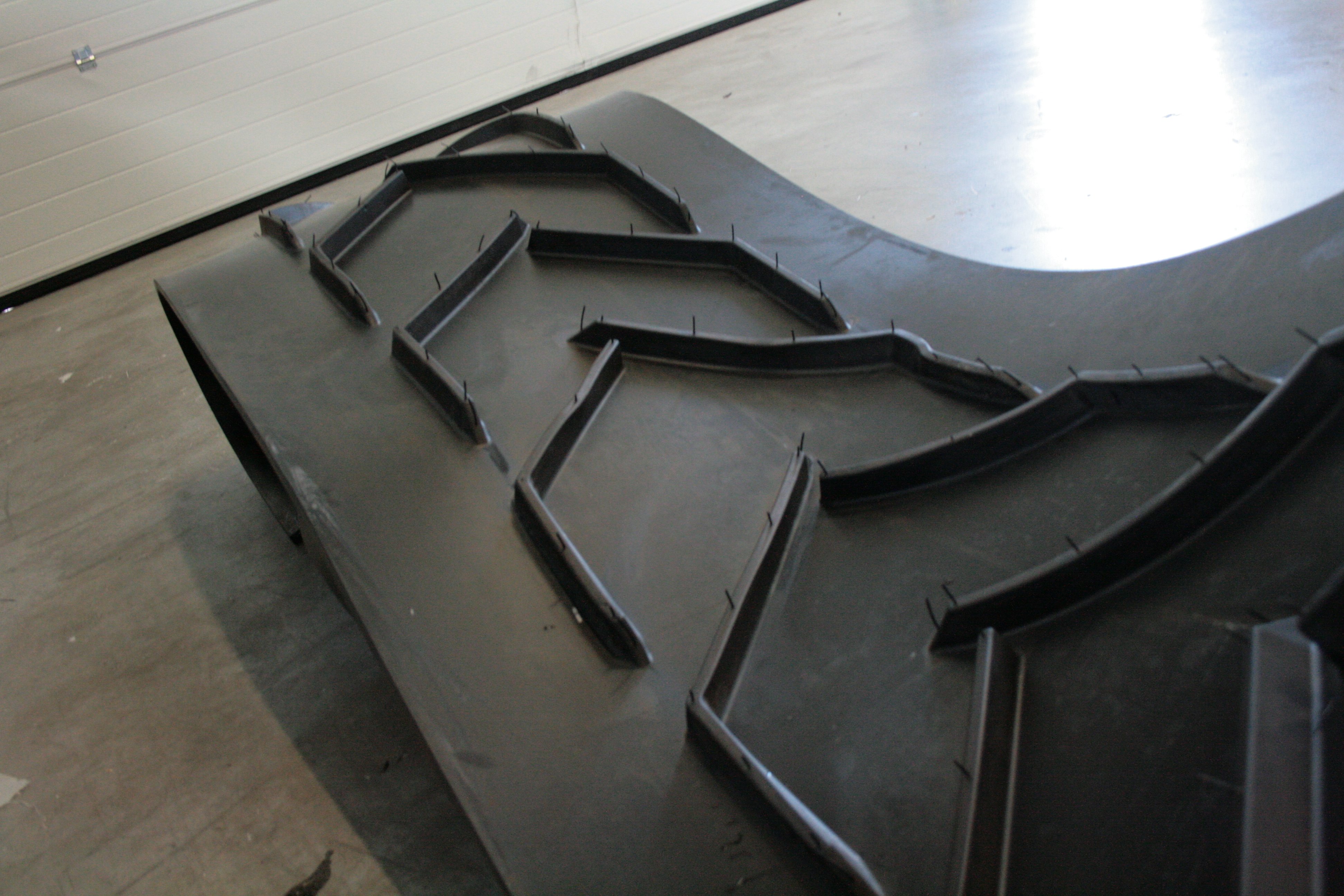 This achievement is the result of more than 20 years' experience in designing and developing profiled rubber conveyor belts in close cooperation with renowned brands. As a result, the Probelt® range meets the growing demand for profiled rubber conveyor belts that meet the high demands of modern industries.

In addition to our standard range, we also offer customised solutions according to our customers' specifications, including special profiles, coating qualities, belt constructions, and more. We are ready to innovate with you and develop solutions that meet your specific needs.
Opt for quality and choose the original with Probelt®!
CHEVRON CONVEYOR BELTS ARE SUITABLE FOR:
quarries, sand pits
cement works, lime works
agriculture: transport of beets, cereals, potatoes, fertilisers, wood chips
transport of coal and coke
sugar refineries
flour, meal, grains, barley, wheat, rye
salt mines
mobile crushers and screens
road milling machines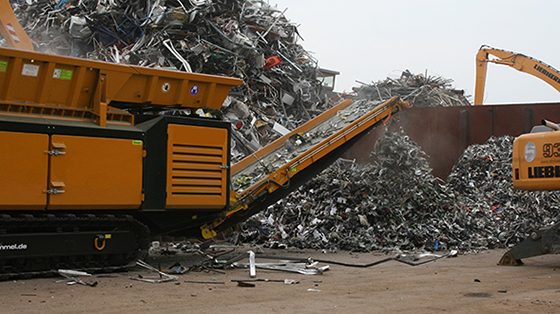 MAIN FEATURES AND BENEFITS
Suitable for efficient transport of a wide range of materials;
Maximum inclination angle of up to 45°, depending on the type of material;
Homogeneous Chevron profiles vulcanised together with a Probelt® base strap;
Durable and flexible;
Individual design;
Designed for optimum performance and reliability.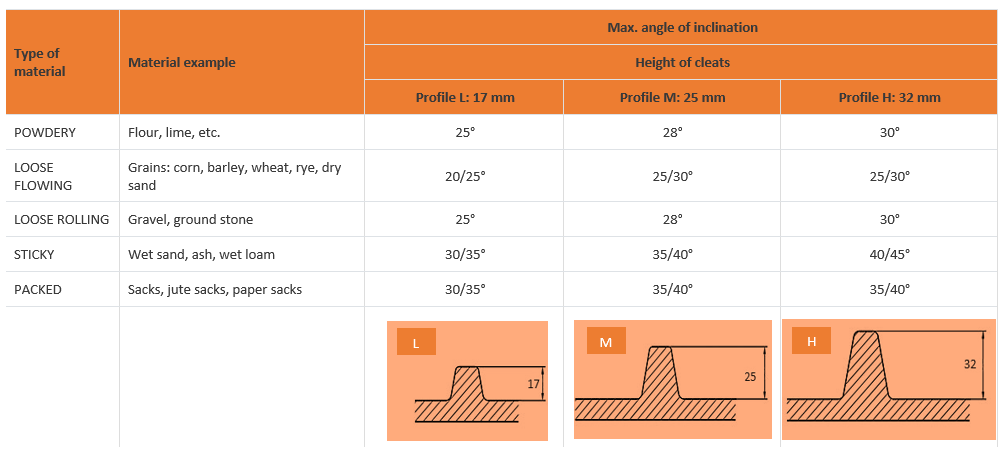 Cover types
Our profiled Probelt® rubber conveyor belts have a standard coating quality according to DIN Y. In addition to this standard coating quality, we can offer different coating qualities according to the table below and, for example, also in MOR (medium oil and fat resistant) quality.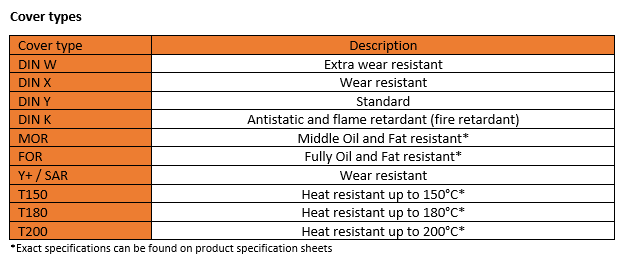 Diverse range of chevron
LBS Conveyor Belts has a diverse range of chevron conveyor belts in different heights:
17mm, 25mm en 32mm. Available in full rolls and section lengths.
Lower chevron: 17mm L-Profiles approx. 160m roll length. This lower chevron is suitable for bulk goods with smaller piece sizes and for feed angles of up to 20 to 25 degrees.
Medium chevron: 25mm M-Profiles approx. 120m roll length.
High chevron: 32mm is the commonly used height when the product is somewhat larger and rolling, e.g. potatoes. H-Profiles approx. 120m roll length. This high chevron profile is suitable for materials with larger piece sizes and steeper slopes.
Download our Probelt® brochure for all types and profile drawings.

We aim for 100% customer satisfaction and work closely with our customers to provide tailor-made solutions. Do you have questions about our chevron range or any other queries? Please contact us, our specialists are at your service.